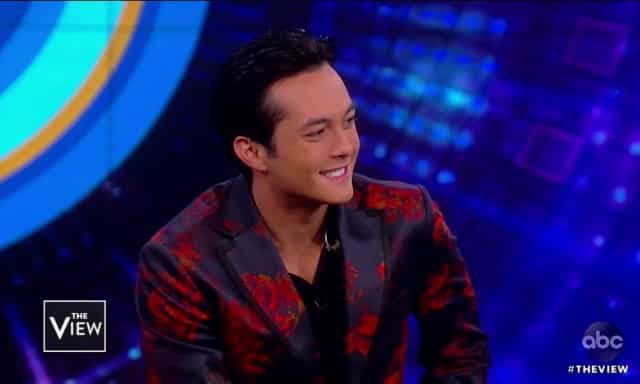 American Idol 2019 winner Laine Hardy continues his New York media tour with the ladies of The View. First he sits down to chat about his run on show including his role as the comeback kid. After Idol cut him last year, the Louisiana native explained, he played four hour shows every weekend. That, although he didn't plan to audition again.
Asked to describe the American Idol judges in one word, Laine called Lionel Richie "wise", Katy Perry "wild" and Luke Bryan "country".  Despite the fancy outfits, Laine promises he's the same person he always has been. But because the ladies love his style, they gifted him with a fancy jacket emblazoned on the back with "The View." I'm sure he'll be wearing that all the time! Heh. 
American Idol Winner Laine Hardy Visits The View (VIDEO)
Laine Hardy Wins American Idol 2019 See the Finale Photos
Laine Hardy American Idol Hometown Visit Highlights (VIDEO)
After the short interview, fans Brenda and Keith introduced Laine's performance of "Flame." By the way, the song is now No. 3 on iTunes! I only wish Idol production had furnished a backing track with a cheesy fade out.
In the last segment, Laine sat at the table while Whoopi Goldberg pimped Sesame Street. "You got the spark Laine," she said, noting the Elvis vibe. Laine had the last word, reading the sign-off "Have a great day everyone, and take a little time to enjoy The View. "
Watch Laine Hardy's interview and performance on The View