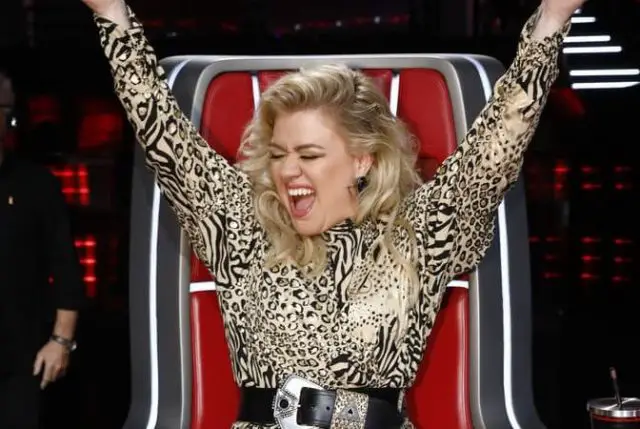 The Voice Monday ratings at 1.2 in the key 18-49 demo stays even with last week and tops the night.
But for the second week in a row, American Idol ratings beat The Voice.  This week by an even wider margin–4/10ths of a point. Sunday's American Idol ratings rose 2/10ths of a point in the final update, from a 1.4 to a 1.6. It is the highest rating for Idol since the season premiere garnered a 1.7 in the demo.  Last week, American Idol earned a 1.3 vs The Voice's 1.2.
ABC's Queen + Adam Lambert special earned a respectable 0.8 rating in the demo–similar to the 0.9 American Idol's clip show earned last Monday,
Via TVByTheNumbers
8 p.m.
The Voice (NBC) (8-10 p.m.) 1.2/6 7.20
The Resident (FOX) 0.9/4 5.12
The Show Must Go On: The Queen + Adam Lambert Story (ABC) (8-10 p.m.) – S 0.8/4 5.61
The Big Bang Theory (CBS) – R 0.8/4 5.52
DC's Legends of Tomorrow (The CW) 0.3/2 0.94
8:30 p.m.
Man with a Plan (CBS) 0.8/4 5.28
9 p.m.
9-1-1 (FOX) 1.1/5 5.43
The Code (CBS) 0.5/2 4.45
Arrow (The CW) 0.2/1 0.65
10 p.m.
Bull (CBS) 0.6/3 6.42
The Enemy Within (NBC) 0.6/3 3.79
The Fix (ABC) 0.4/2 2.84