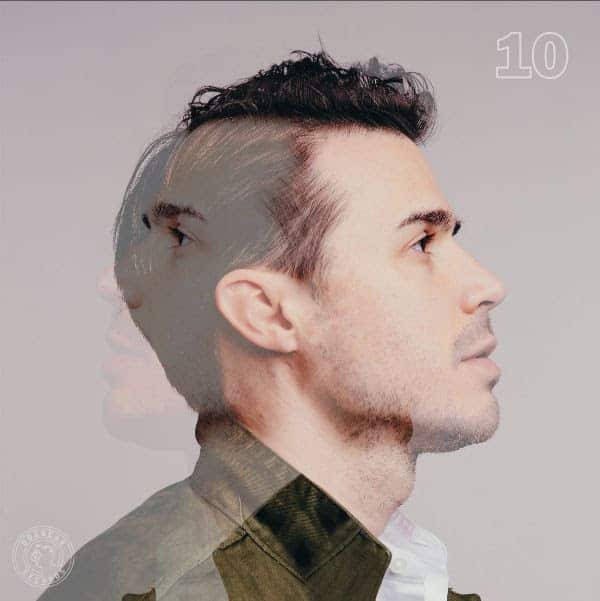 American Idol season 8 winner Kris Allen drops his new album, 10. The set celebrates 10 years in the music business. In May 2009 the Arkansas native won American Idol and has released 5 studio albums since then, including a Christmas album in 2016.
In a letter to fans, Kris wrote about the new album:
I've never been one to look back. Looking back has never made sense to me. Things happen and then you move on to the next. At least that's the way I have always seen it. I'm an artist and the next thing is always supposed to be the best thing, right? But then the number 10 came up. 10 years since the audition. 10 years since I was on American Idol. 10 years since my very 1st album release. It started to really hit me. I have been on this journey for a while now and felt like I needed to take a second and look back. Not to relive some sort of glory days, but to realize what has happened over this period of time.

That's what 10 is. A look back over the last 10 years. Not just the songs, but all of it. The experiences. The people. The joy. The heartbreak. The laughter. The changes. And in that looking back I felt real gratitude for the time that I have had in the music industry. I wanted to express that feeling through giving these songs some new attention. Breathing new life into them. Breathing 10 years of a gratefulness into them. I hope you enjoy "10" and thank you from the bottom of my heart for being a part of my story….so far.
Check out the tracklist below, annotated with the albums the songs originally came from. Kris opens the record of new stripped back arrangements with his American Idol audition song Leon Russell's "A Song For You." Five tracks are from his self-titled post-Idol debut. Another is from his second and last major label album release, Thank You Camellia. He rounds out the set by re-arranging two songs he released independently from the 2014 release Horizons and the 2016 set Waves.
Kris will take the new songs on the road beginning in Cambridge, Mass. on Oct 2 on the "10 years 1 Night" tour. Check out the schedule and ticket information HERE.
10 Track List
1. A Song For You
2. Live Like We're Dying (Kris Allen 2009)
3. Written All Over my Face (Kris Allen 2009)
4. Before We Come Undone (Kris Allen 2009)
5. Monster (Thank You Camellia 2012)
6. Everybody Just Wants to Dance (Horizons 2014)
7. Waves (Letting You In 2016)
8. Red Guitar (Kris Allen 2009)
9. I Need to Know (Kris Allen 2009)