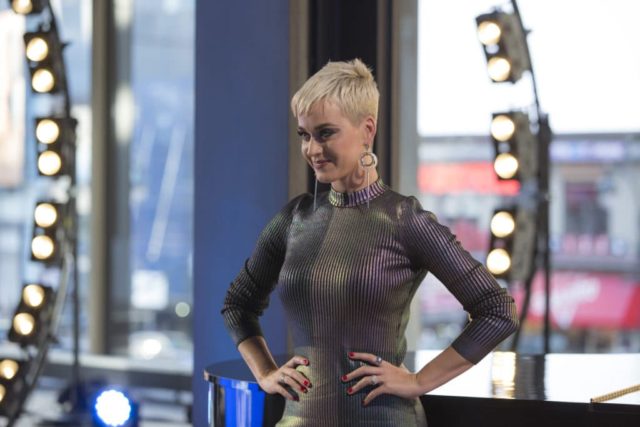 American Idol judge Katy Perry has been accused of sexual misconduct by her "Teenage Dream" music video co-star, Josh Kloss. The model has posted a series of Instagrams over the weekend accusing Katy of pulling out his junk in front of a bunch of her friends.  The alleged incident happened a few months after the 2010 music video was shot.
So I saw Katy a couple times after her break up with Russel.This one time I brought a friend who was dying to meet her. It was Johny Wujek's birthday party at moonlight roller way. And when I saw her, we hugged and she was still my crush. But as I turned to introduce my friend, she pulled my Adidas sweats and underwear out as far as she could to show a couple of her guy friends and the crowd around us, my p****. Can you imagine how pathetic and embarrassed i felt? I just say this now because our culture is set on proving men of power are perverse. But females with power are just as disgusting.
The alleged incident took place at a birthday party for Katy's stylist at the time, Johnny Wujek, who commented on the post, calling the claims "bul*****. 
"Oh hell no. I'm not about to let you make accusations against my friend like this. This is such bul*****. Katy would never do something like that. We all know about your on going obsession with her since the day of filming that video. You were writing her music. And planning an imaginary future with her. It's not ok to do this to people who have done nothing but uplift and inspire others. Focus on your life and your daughter and move on Josh. I'll be praying for you. We all will."
There are folks who feel Katy is too flirty on American Idol. During one segment she spontaneously kissed a young singer who admitted that he never had a girlfriend and never been kissed. Afterward, the singer, Benjamin Glaze, told the New York Times "I was a tad bit uncomfortable…I wanted to save it for my first relationship," he said. "I wanted it to be special."  However, afterward, Benjamin walked his remarks back, "I am not complaining about the kiss…I do not think I was sexually harassed by Katy Perry and I am thankful for the judges comments and critiques. I was uncomfortable in a sense of how I have never been kissed before and was not expecting it."
In season two, Katy toned down her flirty ways after becoming engaged to Orlando Bloom. 
Kloss followed up with an Instagram story where he explains why he's telling his story after 10 years. 
In another post, Kloss accuses Katy of treating him like a prostitute. Whether these accusations hurt Katy's career depends on whether more folks come out to accuse her. Celebrities can survive one accusation (see Seacrest, Ryan) but not several. I know–it doesn't seem fair. What difference does it make whether one person has been harassed or many? But in a he said/she said situation such as this, numbers matter.
https://www.instagram.com/p/B1EL7Zkl5H_/