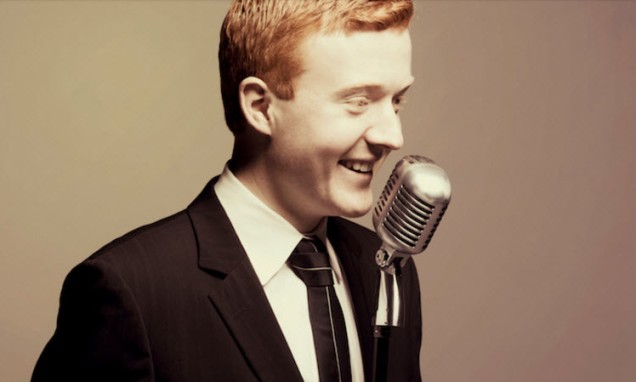 John Stevens, the 16 year old red-headed crooner who reached the finals of American Idol season 3 in 2004 is recovering from serious injuries after being hit by a van while jogging in Chelsea, Massachusetts, just outside of Boston. He was struck while in a crosswalk. As a result of a fractured skull, the singer may have also suffered permanent hearing loss in one ear.
John left an update on his Facebook page a few days ago.
Thank you to everyone who has been calling, texting and messaging. Early this week I was hit by a van while out for a run and suffered a fractured skull and dislocated and broken arm. Among other injuries and disorders I'm dealing with, it appears I will have some, if not total deafness in my right ear. The staff at Mass General were above and beyond anything I could've ever asked for. My parents have taken me back to buffalo for a couple weeks to heal and recover from the accident since I won't be able to work. Thank you very much for all of the well wishes and prayers. It truly means a lot to me.
After graduating from the Berklee College of Music in 2009, John stayed in Boston area and is the vocalist for the Beantown Swing Orchestra in addition to heading the John Stevens Group. He just released his first vinyl album, "Mr. Nice Guy" earlier this year.
In 2014 he sang "My Way" at the funeral of former Boston mayor, Thomas Menino.
Get well soon John!
Via The Buffalo News, WYRK