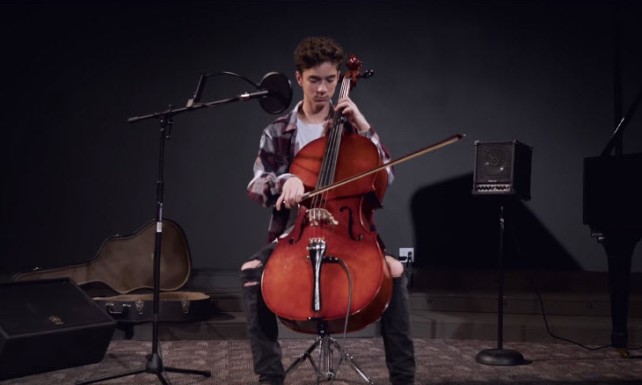 Daniel Seavey breaks out the loop pedals for a compelling cover of Shawn Mendes' "Treat You Better."
The American Idol 14 singer builds a virtual orchestra throughout the performance using cello, vocals and percussive elements that result in an irresistible hypnotic blend. Seventeen year old Daniel is obviously working on his craft, and continuing to mature since his run on Idol in 2015.
In a note posted with the video, Daniel thanks his fans for suggesting the song.
Man it's been awhile since I've put something out for you sweet humans… But cheers to summer!! Now I have time to make videos like this!!

Also thanks to all of you for helping me find this song, I only did a cover of it because a lot of you tweeted that I should! You all have some good taste in music (-;

Well I hope you enjoy my version of it!
Watch Daniel Seavey cover "Treat You Better" by Shawn Mendes here: