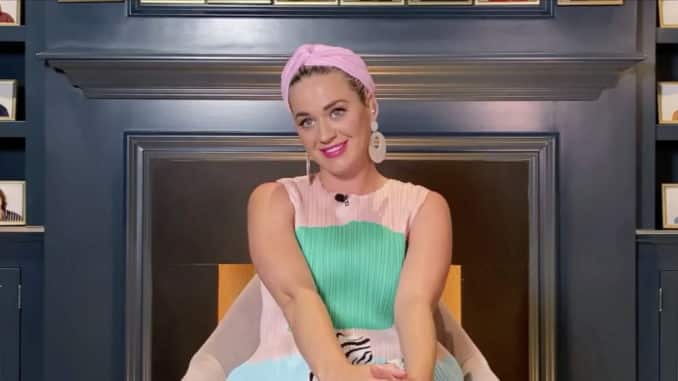 I thought of a number of ways to frame this post. Idol Spoilers posted American Idol Top 5 spoilers early this week, which render the Top 5 prediction poll from Sunday night irrelevant at this point! But I did want to post results from the "who will win" poll rand make a prediction  ahead of Sunday's finale. But I know the Top 5 results. And many of YOU know the Top 5 results.
So here's the deal. Any discussion or prediction from me at this point would HAVE to reveal the Top 5 spoilers. So the contents of this post is for SPOILED FANS ONLY. Therefore:
IF YOU DO NOT WANT TO BE SPOILED AHEAD OF SUNDAY'S SHOW CLOSE OUT OF THIS POST RIGHT NOW!!!!
What spoilers you might say? Idol Spoilers have been correctly spoiling results throughout the remote finals. Only the reveal of the winner will be LIVE. All other results are taped, along with the performances. So if you really want to know the two members of the T0p 7 leaving the competition before the race to the win begins on Sunday, here ya go.
American Idol 2020 Top 5 Contestant SPOILERS List for FINALE
Also, if you haven't voted in the Who Will Win American Idol 2020 poll:
American Idol 2020 Polls: VOTE Who Wins Season 18, Makes Top 5
IF YOU DON'T WANT TO BE SPOILED STOP READING.
*
*
*
According to Idol Spoilers,  Julia Gargano and Louis Knight received the lowest number of votes last week. Therefore, they will not be competing for the crown. These results aren't a surprise. I'm sad about Julia leaving the competition. She's a terrific singer. But despite Idol casting a ton of talented girls, as it often is, Season 19 is a guys year.
Additionally, I think both Julia and Louis, who auditioned with original songs, were hurt by the remote episodes. In a long season, both would have had more opportunities to perform original songs. I think they both showed talent for songwriting. Ironically, producers touted the season as "Songwriters Idol" after the buzz around Alejandro Aranda last season.
But with the loss of four competition episodes, the contestants stuck to covers. Which is why the Top 5 is full of dudes who are good at flipping covers. (Jonny is also a decent songwriter, but he also has a knock for re-arranging song
American Idol 2020 – WHO WILL WIN American Idol?
If it were up to me, Just Sam would take the crown. She's young and green, but possess a natural ability to connect to a song. Her phrasing and tone are gorgeous. She could actually become a star after the show. But I think it will be one of the guys. But I'm not entirely sure which one. Out of the four remaining males, Jonny West is the singer-songwriter with the most original and has the most potential.
Francisco Martin 31.35%
Arthur Gunn 23.49%
Just Sam 15.34%
Jonny West 11.89%
Dillon James 10.74%
Julia Gargano 6.04%
Louis Knight 1.15%
American Idol 2020 Top 7 Favorite Performance
It appears that foisting the Disney catalog on this year's contestants did not make for great performances. The second half the show was so far superior compared to the first half, that it's a shame the ratings dropped 2/10ths of a point in the second hour. No kidding that choosing songs that connect the singers to their moms would produce compelling television! The highest ranking Disney song is "Kiss The Girl" by Arthur Gunn. I agree that he made the most of his Disney cover, turning a jokey original into a heartfelt acoustic number. 
Francisco Martin – River by Leon Bridges 19.45%
Julia Gargano – Sweetest Devotion by Adele 10.71%
Jonny West – Amazing Grace 10.51%
Dillon James – Hang on, Hang on by Amos Lee 9.82%
Arthur Gunn – Hey Ma by Bon Iver 8.25%
Arthur Gunn – Kiss the Girl from The Little Mermaid 7.76%
Just Sam – A Dream is a Wish Your Heart Makes from Cinderella 7.17%
Dillon James – Our Town from Cars 7.07%
Francisco Martin – You're In My Heart from Tarzan 5.99%
Just Sam – I Turn to You by Christina Aguilera 5.11%
Jonny West – Almost There from the Princess and the Frog 3.83%
Julia Gargano – Beauty and the Beast 1.77%
Louis Knight – You've Got A Friend by Carole King 1.67%
Louis Knight – Can You Feel the Love Tonight from Lion King 0.88%
Who Was Robbed
It appears fans weren't too heartbroken over last week's results, with "Nobody was Robbed" holding the No. 1 spot in the poll. Almost 25% felt Sophia James was robbed. 
Nobody Was Robbed  35.29%
Sophia James  24.94%
Makayla Phillips  18.74%
Jovin Webb  13.1%
Grace Leer 69 7.93% 7.93%
Prediction:
Maybe I should just roll the dice? Francisco Martin tops the poll. He could win! But I would not count out Jonny West or Arthur Gunn. I hate to say it. I think that Arthur's background as an immigrant might hurt him. Especially with so much anti-immigrant sentiment floating around in certain quarters of the U.S.A. I'd love to be wrong!
Oh heck, I'm just going with the flow to say Francisco Martin will win American Idol. He's an emotional singer, with a likable personality. Francisco's  "growth arc" had him triumphing over a life-long battle with anxiety. It endeared him to fans. If he doesn't win, he's definitely in the Top 3.