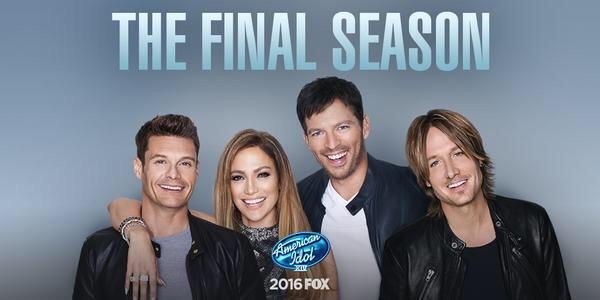 According to Billboard sources, American Idol's fifteenth and final season will feature only alumni of the show, saving the A list guests for the grand finale in May.
"We will be bringing Idols back in a way that's organic," said Trish Kinane, president of entertainment programming at FremantleMedia North America and Idol showrunner. "We're going to be reflecting on the huge successes and amazing moments from the past 14 years." Another insider told the magazine that "It is too far out from the season" to talk definitively about bookings.
Billboard speculates that successful alums like Kelly Clarkson, Carrie Underwood, Jennifer Hudson and Phillip Phillips would draw viewers. However, some Idol alums don't "look back fondly" on the show. One rep of a top 10 finalist told Billboard, "Unless your name is Adam Lambert, the show's selective memory has left some non-winners feeling burned."
Successful Idol alums such Katharine McPhee, Chris Daughtry, Fantasia Barrino, Kellie Pickler, Adam Lambert et. al. represent "classic Cinderella stories that are the very heart of Idol," Kinane said, no matter the ratings. "This show has changed lives."
To sum up: American Idol 15 will be one long nostalgia fest. But we already knew that.  Still, we could speculate about who the bitter finalist is. Go!