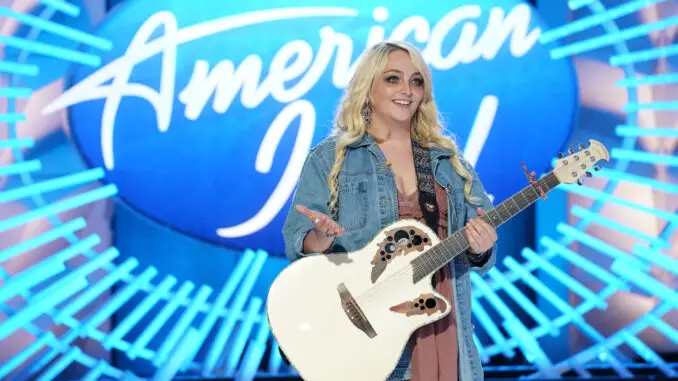 This week, American Idol season 20 contestant HunterGirl released an ep of new songs. The country singer wrote on Instagram, "Thank you so much for all the love on my new EP "One Day"!," She continued. "I am so excited that the music I have been working on the past few years is finally out in the world. I want to say a special thank you to everyone made this project a reality. Thank you for believing in me and creating something I will cherish forever. I love you guys so much!"
Hunter, whose legal last name is Wolkonowski, co-wrote all five songs with a series of co-writers. Listen to all five songs below.
One Day Track List
1. Heartbreak Down (Hunter Wolkonowski, Joybeth Taylor, Russell Sutton)
2. Better Than Mine – (Mark Addison Chandler, Chris Rafetto, Hunter Wolkonowski)
3. Houdini – (Maks Gabriel, Mark Addison Chandler, Kim Penz, Hunter Wolkonowski)
4. Feel – (Andrew Stone, Will Lamb, Hunter Wolkonowski)
5. One Day – Jen Stegall, Hunter Wolkonowski)
 

 

 

View this post on Instagram

 

 
The American Idol judges surprised Hunter with a Platinum Ticket 
On the American Idol season 20 première, during her audition in front of the judges Lionel Richie, Katy Perry and Luke Bryan, Hunter explained that she's a music therapist who works with Veterans suffering from PTSD. After performing Rascal Flatts' "Riot" the judges gave her a standing ovation and a golden ticket to Hollywood. Katy described Hunter's voice as a "sharp knife" that "cuts through." And for the first declaration of season 20, Luke called her a top 10 contestant. He also called Hunter a "new age Miranda Lambert." 
But then later, the show lured her to Luke's 32 Bridge bar in Nashville to play a few songs in front of fans. During her set, the judges arrived to surprise Hunter with a Platinum Ticket, which allows her to skip the first round in Hollywood. 
"This is the year of the girl country singer," Luke said. Tune into American Idol beginning on Monday March 28 to see how HunterGirl fares during the grueling Hollywood Week. Lucky her, she'll be able to relax a bit on the first day.