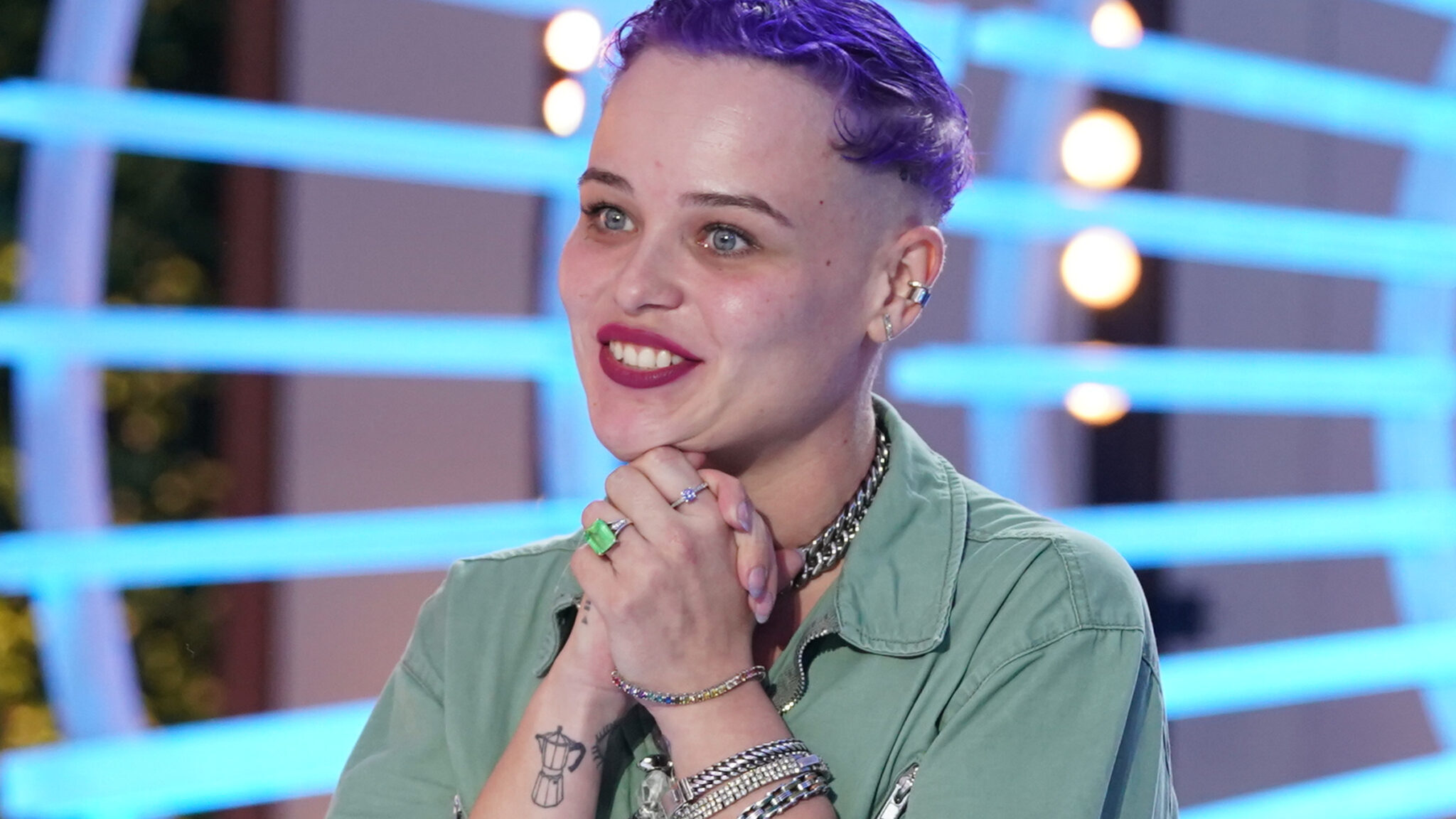 America's Got Talent alum Yoli Mayor auditioned for American Idol season 20, and what a difference a few years make.
Yoli auditioned for Simon Cowell on America's Got Talent
Back in 2017 where she advanced as far as the semi-finals with another American Idol season 20 contestant Christian Guardino, Yoli took the stage in a black evening dress and jewelry. Judge Simon Cowell stopped her performance, complaining that she presented too old. (Watch her AGT performance HERE).
But it's as if she took Simon's criticism to heart. Now 26 years old and auditioning for American Idol, the singer is leaning into her Cuban roots, sporting short purple hair and a comfy but stylish jumpsuit. Also, she ditches the covers to sing an original song, "Beautiful, Broken Things," for the judges Lionel Richie, Katy Perry and Luke Bryan.
The contemporary pop song features hip-hop and Latin flourishes. Yoli sings with a soulful growl and as she ends the performance she declares triumphantly, "I'm a beautiful broken thing."
Katy is looking for more dynamics from Yoli
Luke likes Yoli's "command." He says, "When you start singing people pay attention and perk up." Lionel says, "You caught fire. When you walked out on this stage, your first note, was like 'OK, c'mere." He adds, "That's what entertaining and singing in this business is all about." Katy really likes the texture in Yoli's voice. But she'd like Yoli to play more with dynamics. "It was like a bullet, and it came out," says Katy, who waited for her to "get softer." Katy says, "It was missing that ride." 
Katy's criticisms led her to a "no." Lionel will take a gamble and shouts "SI!" And Luke also says "yes." Yoli is going to Hollywood!
Yoli's audition is part of a special American Idol episode airing after the Oscars
Yoli's audition is from a special hour-long episode of American Idol airing on ABC AFTER Sunday's Academy Award telecast. Watch for it to air after your local 11 pm news. But, check your local listings.
On Monday March 28, the Hollywood Rounds begin. Seven alums return to the Orpheum to mentor the contestants through the "Genre Challenge."
Watch Yoli Mayor audition with an Original Song on American Idol