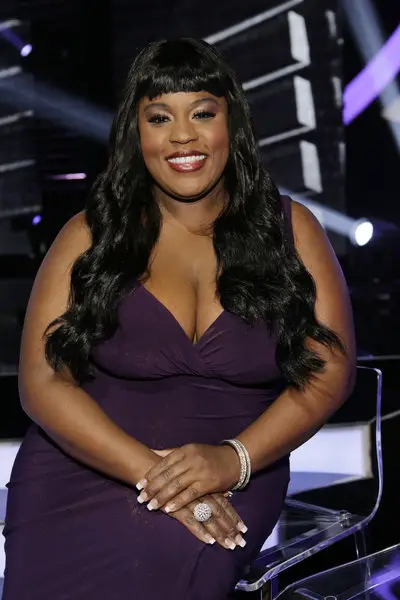 Remember the story about American Idol season 6 alum, LaKisha Jones, and her legal woes regarding the failure to pay her father's nursing home bills. It appears that the singer, still unable to pay what she owes several nursing homes, has been sentenced to county jail.
A judge ordered "American Idol" finalist and Flint native LaKisha Jones to turn herself into the Genesee County Jail for failing to pay her father's nursing home bills after she was named his legal guardian.

Genesee Probate Judge Jennie Barkey ordered Jones to serve 45 days in the county jail Friday, Jan. 9, after she was found guilty of civil contempt of court. Barkey gave her until Jan. 16 to turn herself in to the jail.

Jones failed to show up for Friday's court hearing. Her attorney, Christopher J. Ebbott, said his client was unable to attend the hearing because she was at her Texas home caring for her two sick children.

Barkey said Jones could avoid jail time by paying the more than $5,000 she still owes to one of her father's nursing homes and another $2,000 in attorney fees for a lawyer Barkey had to appoint to represent Jones' father.
There's more regarding the long, sad saga at Mlive.com.
LaKisha provided a list of expenditures for her father, which inexplicably included rent for her father's apartment. When asked why she kept the apartment for a many who could no longer take care of himself, Lakisha said, "I never dealt with someone that was sick before."
Jones was responsible for paying $987 per month for her father's nursing home care at the most-recent facility. Her father receives $1,047 monthly in Social Security benefits. Jones said in February she paid $550 per month toward rent at her father's apartment, medical bills and $20 every two weeks for his haircuts and shaves.
She was unable to provide the judge with any receipts for the expenditures, although she was not initially required to keep an accounting of her expenditures as part of the guardianship.
Barkey questioned why Jones continued to pay for an apartment even after the judge made her the guardian for a man who could no longer care for himself. At a February 2014 hearing, she denied stealing any of her father's money.