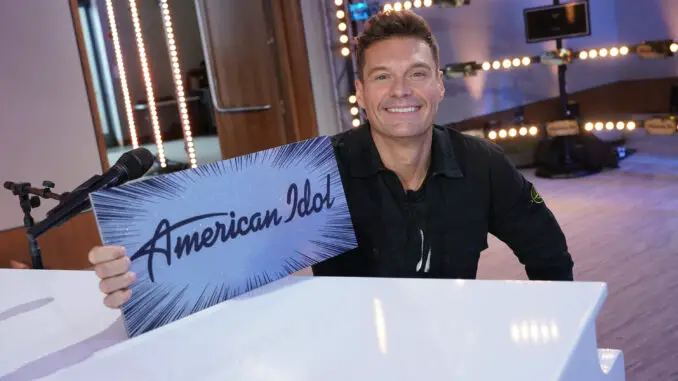 American Idol's "Idol Across America" virtual audition tour for season 21 begins in August. Back in the day, Idol conducted auditions in person. In the first few years of of the ABC era, the show sent busses out to big and small cities, where singers could audition in person.
But in the age of COVID, singing shows are now depending on virtual tools to audition singers remotely. The infrastructure works so well, productions may never go back to in-person auditions until the cameras are ready to roll!
Singers can pick their state and schedule an audition
Having said that, in 2020, 2021 and now 2022, American Idol has conducted a virtual version of "Idol Across America." Fans can now pick their state and reserve a time slot to perform a live virtual audition. The states will proceed alphabetically, beginning with Alabama on August 15.  At the end of the schedule, producers have reserved spots for regional categories and then an overall "nationwide" day on the last day, scheduled for September 14. The show could extend the audition period, so watch for that.
The cast hasn't been announced yet…stay tuned!
Later in the fall, hopefuls who make it through the producer rounds will sing in front of the judges. Which judges? TO BE DETERMINED. But don't be surprised if Lionel Richie, Katy Perry and Luke Bryan return for a fifth season on the panel. And of course, Ryan Seacrest will come back. Just try to pry the American Idol hosting gig out of his cold, dead hands. I dare ya.
Do you meet the audition requirements?
Singers between born on or between June 2, 1993 and September 15, 2007 are eligible to audition. Only a winner of a previous American Idol season is ineligible to audition again. C'mon down, season 20 runner-up HunterGirl! Naw, fans have made much of this rule, but returnees tend to have finished as Hollywood round rejects, or didn't get past the judges. 
Click this link to reserve an audition spot. For a full audition FAQ click this link.
American Idol season 21 will premiere on ABC in Winter/Spring 2023.  
 

 

 

View this post on Instagram