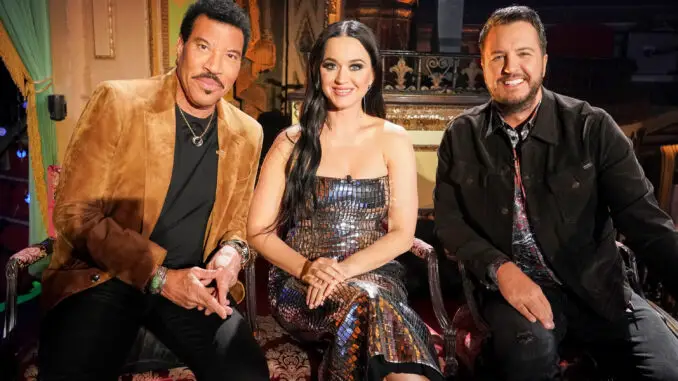 When does voting for American Idol begin?
Voting for American Idol begins on Sunday, April 10th and Monday, April 11th. Each week, your votes determine who makes it through to the next round and ultimately gets crowned the next American Idol.
There are three ways for fans to keep their favorite contestants singing. 
Vote in the American Idol smartphone app. Download from the App Store and Google Play Store
Text Message Voting: Text the number of the contestant you would like to vote for to "21523". Text voting is open to all Wireless Carriers. Message & data rates may apply. SMS voting terms are available at idolmobileterms-vote now.tv
Potential voters have to be at least 16 years old and located in the U.S., Puerto Rico or the Virgin Islands to vote on ABC.com or in the American Idol app.
Voting Window
April 11 and April 12 –  At the beginning of the East Coast broadcast at approximately 8pm ET/5pm PT and locks at 6amET/3am PT on April 11th,
April 17 – Voting begins at the END of the broadcast on the east coast 11 pm ET. through 6 am ET.
April 24: – American Idol begins airing at the same time coast to coast in all time zones. Results will be revealed at the end of the broadcast. Voting begins at 8 pm ET/5 pm PT.
Check Americanldol.com/vote or the American Idol app to find out when to vote each week for the rest of the season. This post will be updated.
How many times can fans vote?
Each week, ten (10) votes for each remaining contestant per voting method (online at Americanldol.com/vote, in the American Idol app, and via text message voting*). e.g. submit: up to ten (10) votes for a contestant on ABC.com, up to ten (10) votes for a contestant on the American Idol app and up to ten (10) votes for a contestant via text message, for a total of up to thirty (30) votes for a contestant across all voting methods that week.
When voting online at Americanldol.com/vote or in the American Idol app, fans can reallocate votes until the voting window closes. Be sure to hit "save" each time a change is made to the votes. 
To vote online or on the app, fans must create an ABC account. Sign up for an ABC account using an email address. 
Text Numbers Top 3 Grand Finale
Noah Thompson  – Text 2 t0 21523
HunterGirl – Text 4 t0 21523
Leah Marlene – Text 6 t0 21523
For more information, check out the American Idol Voting FAQ