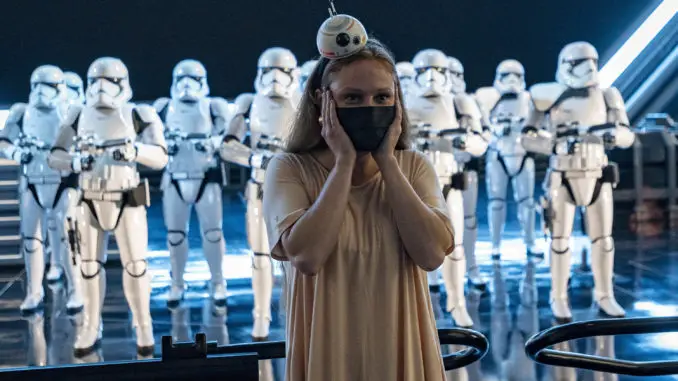 STOP reading if you don't want to know who earned the most votes from last week's American Idol Comeback episode, featuring 10 Top 20 singers from last year's season (season 18).
*
*
*
*
*
*
*
*
*
*
According to the reliable @IdolSpoilers account, American Idol 2020 runner-up Arthur Gunn will be joining the Top 9 from this year to compete for the crown.
It makes a lot of sense that the singer who earned more votes last year than everyone he competed against would prevail….AGAIN! Most of the field didn't even survive the Top 20, so how did they stand a chance. From their viewpoint, it was worth getting the exposure. Which is all these singing shows are these days–an opportunity to earn more fans and expand socials. And also exposure allows artist to hike appearance fees. That's especially important for contestants who return to their respective hometowns.
Fan bases are so important
The only singers who stood a chance to win were 7th place finisher, Louis Knight, who nabbed the pimp spot and performed a show stopping original song, "Maybe That," at the piano. Makayla Phillips, who finished in 11th place also had an outside shot after a very good performance of Demi Lovato's "Anyone."
Arthur performed an unremarkable cover of Goo Goo Dolls' "Iris," while situated in the middle of the performance order. It goes to show how the performance ON THE NIGHT doesn't always determine who comes up on top. I think great performances later on in the competition can keep a singer from being cut. But it's not enough to propel them to the very top. Loyal fan bases are so important.
The spoiler is still a rumor! Keep spoiler comments underneath this post
The Kansas singer by way of Nepal has amassed quite a following in the year since he left the show. That fanbase is going to come in handy in the next four episodes, IF THE RUMOR IS TRUE. IT'S STILL A RUMOR (I tend to believe it, however). If he manages to win the show. Well, that's going to be pretty controversial. His fans will love it. Fans of the current singers not so much.
Remember…keep all of your spoiler talk here. Believe it or not SOME FOLKS DON'T WANT TO BE SPOILED. I also want to mention that when Billboard posted 10 Disney night songs, it became obvious that the Comeback winner had been revealed internally. The winner of the Comeback competition is in Los Angeles rehearsing. The rest of the season 18 competitors are at home preparing the next steps of their careers.
For what it's worth, I think keeping all 10 season 18 contestants in Los Angeles and rehearsing their Disney songs would have made for a more intense surprise, but it would not have been very practical for a staff that's already cut to the bone due to COVID protocols.
Poll Results
UPDATE: Check out your Comeback poll results from last week.
The percentages fall off a cliff after Arthur, Louis and Makayla. And notice that the results are flipped between the three for the WILL vs SHOULD questions
Who WILL win the Comeback? Arthur Gunn 35.81%; Louis Knight 35.23%; Makayla Phillips 25.77%; Aliana Jester 1.16% Olivia Ximenes 0.97%; Nick Merico 0.29%; DeWayne Crocker Jr. 0.29%; Faith Becnel 0.29%; Franklin Boone 0.19%; Cyniah Elise 0.00%
Who SHOULD win the Comeback?  Makayla Phillips 40.55%; Louis Knight 28.09%; Arthur Gunn 21.01%; Aliana Jester 5.60% Olivia Ximenes 1.90%; DeWayne Crocker Jr. 0.84%; Franklin Boone 0.74%; Nick Merico 0.63%; Faith Becnel 0.63%;  Cyniah Elise 0.00%
Comeback Yay or Nay: NAY 59.91%; YAY 25.85%; Don't Care 14.24%