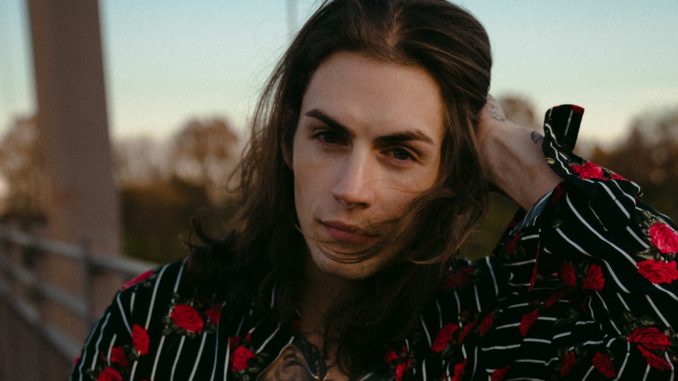 Good news for American Idol season 18 Dillon James. The country folk singer has signed a management deal with The Core Entertainment. Here's the official announcement from a press release:
Following a successful run on American Idol, Dillon James was signed to Hollywood Records/Universal Nashville and moved to Music City to work on his debut album. Born and raised in Bakersfield, California, James was influenced by his hometown's unique blend of Rock n' Roll and Country music from an early age. He was first drawn to classic rock, though his tastes diversified to the likes of City And Color, Glen Campbell, Jeff Buckley, George Strait and Bob Dylan by the time he began writing his own music as a teen. Combined with inspiration from the local sounds of Merle Haggard and Buck Owens, James developed the soulful vocals that now characterize his music.

Led by Simon Tikhman and Chief Zaruk, The Core was founded in 2019 to champion the next generation of talent across music, sports, film, TV, and tech.
Dillon finished in the Top 5 on American Idol season 18 in 2020. He, along with Francisco Martin, Julia Gargano and Grace Leer were the non-winners signed by 19 Records, American Idol's recording arm. Dillon, however, was the only contestants signed by a major label as well.  Dillon's sound was very eclectic on the show. He covered everyone from Bob Dylan, Eric Clapton, Amos Lee, Ray Lamontagne, to The Beatles. 
Will Dillon's sound be straight up country or be more along the lines of a  Folk/Americana sound? 
In any case, a quick look at Dillons Instagram, and he appears to be busy writing songs. Sometimes he'll play snips of the new tunes for fans. No appearances at the recording studio yet, but he did post a photo earlier this year after taking a tour of Universal Nashville headquarters. 
 

 

 

View this post on Instagram

 

 

*
Here's a recent song that Dillon played at the Grindhouse in Nashville. The Bob Dylan/Chris Stapleton influences are pretty strong on "This Side of the Dirt." Hopefully, UMG won't toy with his sound too much. He's a talented songwriter. It's too bad fans couldn't hear more of his original stuff on American Idol last year.