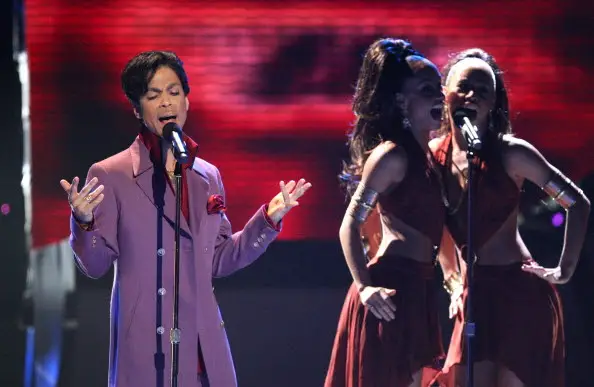 One of my super-secret sources tells me that American Idol 2018 Top 7 theme will be…the music of Prince. Yes, the episode scheduled for Sunday May 6 will be Prince themed!
After the Top 14 is revealed tonight (April 16), on next Sunday's show (April 22)  the singers will perform songs of their own choosing in the season's first "live" episode. Well–not quite live! The show will be taped Saturday night April 21 to air on Sunday, when viewers will vote for the first time. On Monday April 23, the last Monday show before the finale, the Top 10 will be revealed and will probably include performances (It's a two hour show!). The following Sunday April 29 the Top 10 will sing Disney songs. THEN on the following Sunday, May 6, the Top 7 sing songs from the vast Prince catalog. Check out the FULL schedule here.
American Idol 2018 Full Schedule
The late Prince was very choosy about his songs being featured on singing shows. He only cleared songs for special reasons. For instance, fellow Minnesota native, season 5 finalist Paris Bennett, was cleared to perform "Kiss." A Prince song was performed only one other time, "How Come U Don't Call Me Anymore" by season 6 Top 24 contestant, Stephanie Edwards. And I'm not sure how she managed to pull that off!  Since Prince passed in 2016, his heirs are apparently more willing to clear the artist's work.
And of course, famously, Prince made a surprise appearance on the American Idol season 5 finale. That was really something!
So what do you think? Which Prince songs would you like to see this crew cover? Are there any you don't want the contestants to get near with a 10 foot pole? Heh.  Tell us what you think in comments.