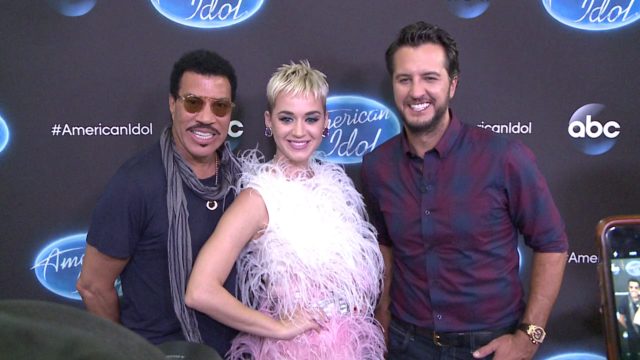 UPDATED: I'm hearing from an always reliable source that Hollywood Week begins NEXT week (Week of Jan 21). After Katy performs in Phoenix and Las Vegas on the 19 and 20, she's off the road until January 31, so it makes sense. Stay tuned for updates!
Putting two and two together, it's a pretty safe bet that American Idol Hollywood week begins around January 15.
Here's our first clue! Wareham Week has announced a "send-off" party for Idol contestant Teddy Mathews that's set to take place on Saturday January 13 in Wareham, Massachusetts:
A send-off party for Wareham resident and "American Idol" contestant Teddy Mathews will beheld Jan. 13. The public is invited.

The party will be held from 6 to 10 p.m. at the Onset Veterans of Foreign Wars Post at 4 Gibbs Ball Park Road.

This is an open house-style celebration where visitors can meet Mathews, take a selfie and get an autograph.

Mathews is a 2015 graduate of Wareham High School. He is well known throughout town for performing at numerous functions, often singing the National Anthem. In 2010, he performed at Cape Idol as a 13 year old, raising funds for Bridgeview Montessori School scholarships.
And here's your second clue: Judge Katy Perry has a suspiciously convenient break from her Witness concert tour between Monday January 15 through Thursday January January 18. On Friday, January 19, she heads to a show in Phoenix, Arizona.
So those are the clues. I think it's a pretty good bet. Keep your eyes peeled kiddos. American Idol Hollywood Week is happening…
With the cross-country auditions complete, it's now time to whittle the contestants down. Usually, by the end of the week, singers are paired down to a Top 50/40 or so. If the final cut happens by the end of the week, we may even have a potential list of semi-finalists.
So far, there's no word yet about changes to the Hollywood Week format. Usually there's several solo cuts, group rounds, and a final solo elimination. More will be revealed, I'm sure.
American Idol on ABC premieres Sunday, March 11 and Monday March 12 on ABC. Luke Bryan and Lionel Richie will judge alongside Katy. And of course, Ryan Seacrest will return to host.