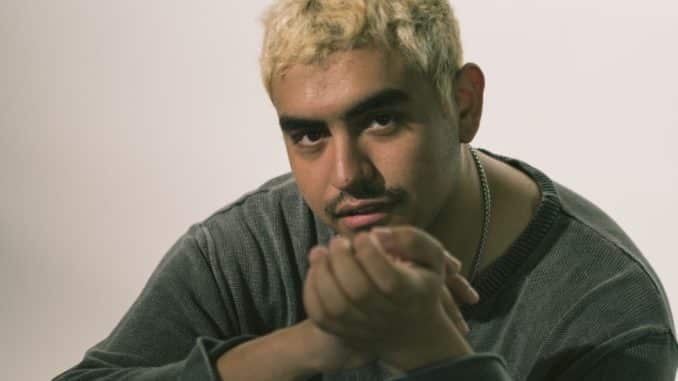 Alejandro Aranda aka Scarypoolparty deleted everything on his Instagram page recently. At first, fans wondered what was behind the American Idol 2019 runner-up's social media housecleaning.
But as the singer-songwriter began posting new artwork featuring short, intriguing phrases, the intent became clear. Alejandro was gearing up to release new music. "New music is gonna be experimental and I'm excited," Alejandro wrote excitedly on the social media site.  
Alejandro Aranda Drops Haunting "10 Years" Live Acoustic Video
Alejandro Aranda Drops Thought Provoking "Millennial Love" Music Video
Like so many of his fellow musicians, Alejandro moved his 2020 concert dates to 2021, leaving him plenty of time to get creative while he quarantines. 
Check out the song titles:
"Doom Hologram," "I'll Disappear Completely," "Fake Smiles," "Angel Delete," "AM," "Goodbye Forever" and "La Paradise."
Alejandro also dropped a few snips of the music he's recording. A few of the titles suggest dark themes, so much so that a few fans expressed worry. 
The "Goodbye Forever" title concerned a few fans. "If this is simply music related… he probably should have made that clear so people didn't get concerned. If it's not about music… hopefully you don't do anything foolish. Reach out for help man," one fan wrote in comments. At that point, Alejandro revealed in a comment post that the phrases were, indeed, song titles. 
A few snips of new music
https://www.instagram.com/p/CB_OJ41BWvD/
"This is animatrix on the last clip," writes Alejandro. "Leave any anime recommendations below."
https://www.instagram.com/p/CB_O3Uehjst/
Here is an excited guy! Are you excited for Scarypoolparty's new music?
https://www.instagram.com/p/CB_t2hoBMkR/