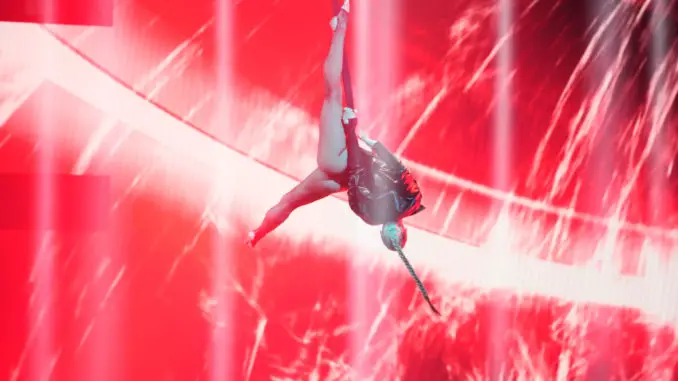 America's Got Talent: All Stars heads into week 3 of the competition, with 10 more acts vying to win it all. NBC has leaked a new audition from aerialist Viviana Rossi, who is back after fully recovering from an injury. She is ready to perform at 100 percent.
During her initial audition last year in season 17, Viviana explained that she was back after recovering from a fall at "a few meters." During her routine which was incredible, Viviana showed no signs of physical distress. But it turned out that she came back too soon, and needed to drop out of the competition. Unbelievable that she's 56 years old! But her age may also be a reason why she needed extra time to heal from her injuries.
Does America's Got Talent: All Stars Have a Cash Prize for the Winner?
Last time, her act, which included a bathtub as a prop, was very sensual, as well as dangerous. This time, the Barcelona, Spain native toned down the sexuality, but kept the routine fast paced and dangerous, working within a ring of fire on the floor.
After the performance, Judge Howie Mandel said, "Unbelievable." He added, 'That looked incredibly dangerous. And you just burned the floor down." Heidi Klum said, "What you do is absolutely stunning. I'm mesmerized every time when I see you." Simon Cowell said, "There's no question you would have made the final last year." He asked her to describe her "ultimate dream."
Viviana replied that her dream is to "win AGT All Stars. " She declared that she was born to perform her dangerous act. And she wants to die doing it as well. Simon remarked on her "showmanship" which he called "spectacular." He added, "Right now, I think you are the one to beat."
Watch Viviana Rossi's comeback performance below. And find out if the Superfans voted her through to the final when America's Got Talent: All Stars airs on NBC Monday, Jan 16 at 8 pm ET/PT.