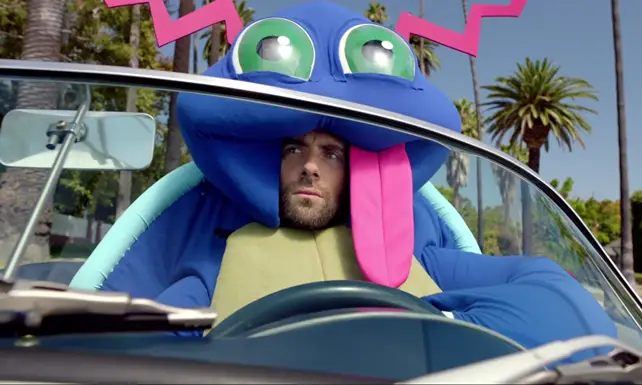 In the new music video for "Don't Wanna Know," Adam Levine and his band Maroon 5 use the hot new game app Pokemon Go as a metaphor for the downside of fame.
The Voice coach and his band wear crazy cartoon costumes while running from crazed cell phone wielding fans trying to "catch them all." In between running from capture, Adam pines for an orange character played by Sarah Silverman.
Ed Helms, Shaquille O'Neal and Vince Vaughn also make cameos in the video, which was directed by Wedding Crashers director David Dobkin who previously worked with Maroon 5 on their popular Wedding Crashers-themed video for "Sugar" in 2015.
Check out the fun new "Don't Wanna Know" music video from Adam Levine and Maroon 5 below: