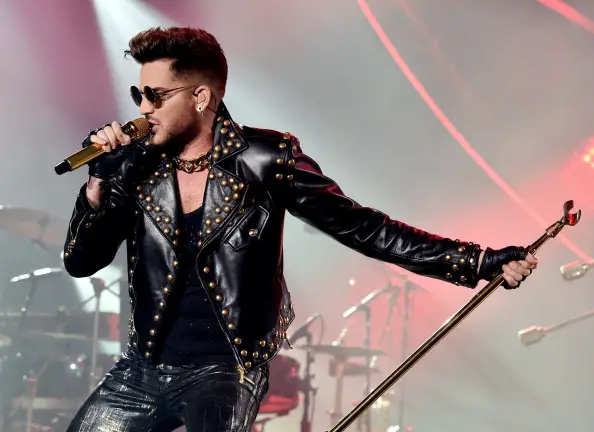 What better way to kick off American Idol premiere day than with Forbes highest earning Idols of 2015? It could even be the final list, with the iconic show going off the air forever this spring.
Adam Lambert tops the list for the very first time, with help from the massive Queen tour he fronted. Other than Adam, the list is full of the usual suspects. See the slide show HERE and the Forbes piece HERE.  Forbes couldn't scrape together enough highly paid Idols to make a Top 10 list this year.
The Top 5 Earning American Idols
5. Kelly Clarkson – 4 million – Kelly only played three shows during the scoring period for our rankings.
5. Scotty McCreery – 4 million – Played 55 shows in 12 months
4. Phillip Phillips – $5 million – Phillip performed 83 concerts in support of his Behind the Light album
3. Daughtry – 6 million – The payday is due to constant touring–91 shows in the time period.
2. Carrie Underwood – 8 million – Carrie will earn more when she hits the road on her Storyteller tour.
1. Adam Lambert – 10 million – Numbers buoyed by his earning from fronting Queen a a massive world wide arena tour.
Methodology: Estimates are calculated with the help of data from Pollstar, the RIAA, music industry sources and the teams of some of the artists themselves. These numbers reflect pretax earnings in June 2014 through June 2015 scoring period.
Forbes Top Earning American Idol 2014
Forbes Top Earning American Idol 2013
Forbes Top Earning American Idol 2012
Forbes Top Earning American Idol 2011