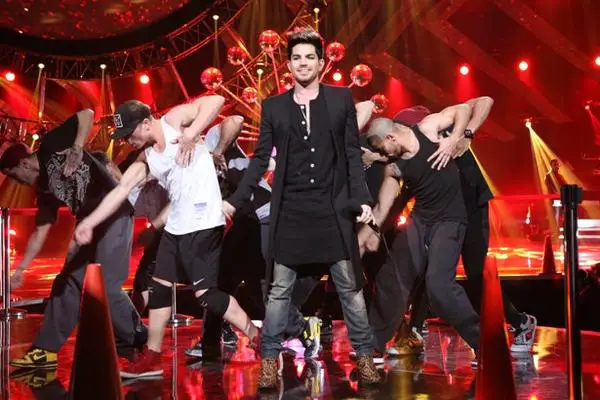 There's a ton of American Idol goodness on tonight's VH1 Divas special, airing at 9 pm et. Adam Lambert will host the big party in Loas Angeles. He'll also be performing in a tribute to Donna Summer with Kelly Rowland, and Keri Hilson. Jordin Sparks, Melanie Fiona, and Ledisi will perform a Whitney Houston tribute, while Kelly Clarkson performs her new single, "Catch My Breath". Demi Lovato performs "Give Your Heart a Break"
And Adam Lambert performs my favorite Madonna song, "Ray of Light"!
The Divas shows are always really entertaining, this edition was no exception. Adam did a great job hosting. When Simon Cowell kicks Khloe and Mario's butts to the curb after the latest season of X Factor, he may want to consider Adam for the joh. Heh. Actually, I think Adam will continue to work for E! and MTV. I see more hosting gigs in his future, for sure.
Watch VH1 Diva Live Behind the ScenesHere
Watch this space for Videos.
Adam is a Diva! Featuring NeNe Leaks
Adam Opens the Show
Adam performs David Bowie's "Let's Dance"
Kelly Clarkson performs "Catch My Breath"
Kelly Rowland, Keri Hilson & Adam Lambert perform a Tribute to Donna Summer
Demi Lovato Performs "Give Your Heart a Break"
Adam Lambert performs "Ray of Light"
Jordin Sparks, Melanie Fiona and Ledisi perform a tribute to Whitney Houston