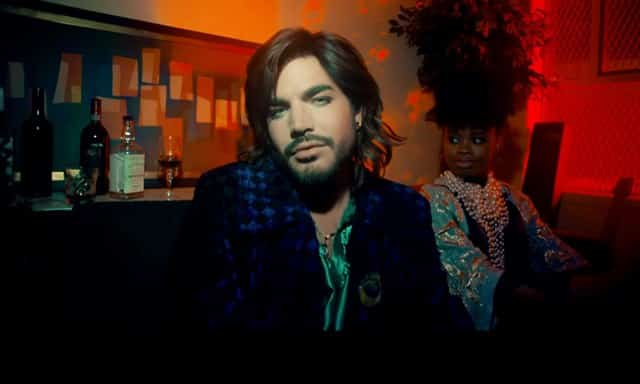 A new era has begun for Adam Lambert as the American Idol season 8 alum drops his brand new single,  "New Eyes." Written by Adam, along with Paris Carney and Jamie Sierota, the tune is off of the singer's  forthcoming album Velvet.
The release comes before Adam's appearance on the American Idol 2019 finale set for Sunday, May 19, when the singer will premiere the new tune live. 
Adam's latest single comes with a trippy 70's inspired music video, directed by Miles & AJ with a story by Adam, Andy Maher and Miles & AJ. Watch it here.
Earlier this year, the singer announced a new record deal with the independent label and distributor EMPIRE. At that time, Adam also released the teaser song the emotional and dreamy "Feel Something."
"Hi. I know you've been waiting!" Adam wrote on Twitter after the announcement. "Well I'm finally ready to bring new music to all of you. I wanted to give a gift to you to kick off this new era before I drop my first official single. It's a preview of the upcoming album – and a song from me to you."
Adam also posted a heartfelt message on Facebook, explaining the significance of the new song, and how writing it and the rest of his upcoming album helped him come out of a dark period.  "The tracks will chronicle the journey of taking responsibility for my own happiness and strength, and searching for intimacy, Adam wrote, "Since writing this song, I've found the joy I was missing and I'm back in my power. I can't wait for you to hear more!"
Adam will also perform the new single and more when he performs on the GMA Summer Concert Series on June 28. He heads out on a North American tour with Queen beginning in Vancouver on July 10.