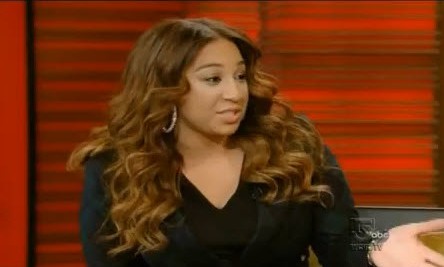 It's amazing what a little rest and perspective has done for Melanie Amaro.  She actually has a personality! And it was on full display when the X Factor winner  dropped by the Live! with Kelly show this morning.
Right at the top Kelly Ripa called  out Simon  Clowell on his "fake" rescue of Melanie.  "I do believe Simon sent her home so he could rescue her…so he could be a hero!"  says Kelly. Not only does co-host Rob Lowe agree, but so does Melanie.   Simon's protege, by the way, does a pretty mean impression of his British accent.   That girl and her accents! (She's in American mode this morning).
Melanie takes us through the day Simon came to get her and she describes a pretty colorful scene–her dad was so starstruck by Simon he "squealed like a girl."   Melanie hasn't shot her Super Bowl commercial (part of her prize package that included a 5 million dollar record deal) but says she's heard the concept and thinks it's "really nice."
Check out the video below.
http://youtu.be/RYwPHIMQ6-I