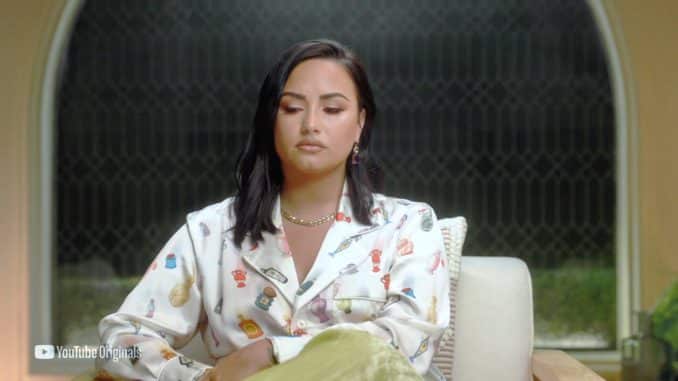 Demi Lovato has completed another stint in rehab, according to reports,
A source close to the former X Factor USA judge told Page Six they returned to Utah for treatment but is now back home and "doing well." Demi uses them/they pronouns after coming out as non-binary earlier this year.
Demi's return trip to rehab came after she admitted that her attempt to be "California Sober" wasn't working for them anymore. The phrase refers to eschewing all drugs except for alcohol and pot.  
"I no longer support my 'California sober' ways," the former Disney star shared on their Instagram Story in early December. "Sober sober is the only way to be."
Adam Lambert & Demi Lovato "Mad World" Duet Global Citizens Live
A few weeks later, a shaved head Instagram photo appeared to have been taken at a rehab facility. Demi labied it "fresh start." 
Over the holidays, Demi's older sister, Dallas Lovato, shared a video of the two reuniting for Christmas on TikTok, along with their younger sister, Madison De La Garza.
"When you get exactly what you wished for on Christmas… your sister," Dallas, 33, wrote over the video, adding a red heart emoji. "I tricked you, I'm sorry," Demi said as they hugged a teary-eyed Madison, 20.
An overdose left Demi with brain damage
Despite suffering a near-fatal overdose in 2018,
"I was left with brain damage, and I still deal with the effects of that today," they said in an interview promoting her Youtube documentary Dancing with the Devil.  "I don't drive a car because I have blind spots in my vision. For a long time, I had a really hard time reading. It was a big deal when I was able to read a book, which was like two months later, because my vision was so blurry."
Demi describes how they came to such a dark place after staying sober for six years prior to relapse. "I had crossed a line that I had never crossed before … I snapped," they said. But the after effects of the overdose "are still there to remind me of what could happen if I ever get into a dark place again."
Nevertheless, Demi believed that they could safely use alcohol and pot.
"I called [my recovery case manager, Charles Cook] and was like, 'Something's not right. I'm living one side of my life completely legalizing and this other side following a program that's telling me if I slip up, I'm going to die,'" they shared with Glamour magazine.