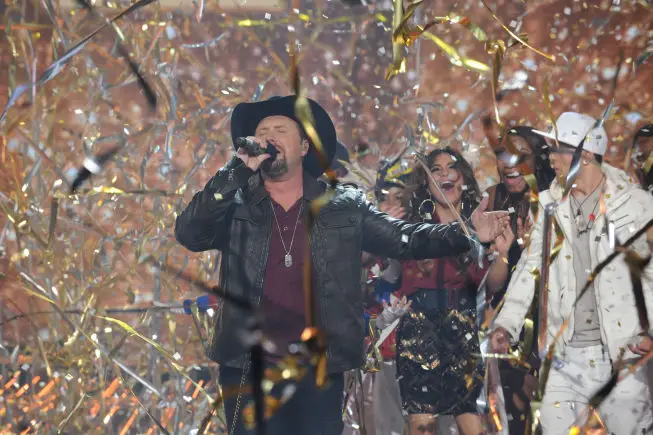 As most of you know by now, Tate Stevens unsurprisingly won X Factor 2! Here's a roundup of post-show interviews! First things first. Check out NEW websites from Tate Stevens HERE and Fifth Harmony HERE. Notice the SYCO label at the bottom of the page! Carly Rose Sonenclar has her own website too HERE, but no  SYCO label. I'm wondering if it's a management issue?
Tate Stevens told reporters on the red carpet that he and his family will be moving to Nashville after the 1st of the year, where he will be getting straight to work on his album. Besides the 5 million dollar record contract, Tate will also star in a Pepsi music video featuring his first original track that will premiere during the Grammy Awards.
Not making the same mistake he did when he delayed the release of music from season 1 winner, Melanie Amaro, Simon reveals that he had already enlisted producer John Shanks (Melissa Etheridge, Miley Cyrus, Take That) to begin preliminary work on his album.  A single will be released sooner rather than later.
***
Simon was looking for country singers – Simon Cowell said they PURPOSELY went in search of country singers this year, "We went out of our way to go into regions to encourage country singers this year, because I kept reading about people saying I don't like country music. I don't understand it that much because I'm a Brit, but I do like it and I understand how commercial it is," he said. "So, I'm very happy that a country artist won the show and I think we're going to now attract more country artists for next year."
Tate is moving to Nashville after the first of the year to work on his album. Simon says Tate to release a single much faster than did last year's winner, Melanie Amaro. "There's a gap in the market for him. I think he will sell records and he's very determined. He reminds me a bit of Garth Brooks." – Read more at USA Today
And, in fact, Simon has already enlisted a producer to work on Tate's album! – Simon Cowell revealed that, even before Tate triumphed over 13-year-old Carly Rose Sonenclar, he had already begun preliminary work on an album with producer John Shanks. "Regardless of what was going to happen, [John] wanted to work with [Tate], so they started to write material," Simon said. "The country community really have embraced this guy. They think he's the real deal, which is vital. I think Tate fits into where Garth Brooks was, that market, and I think he's gonna sell a lot of records." – Via USA Today
Tate Stevens on Album Plans and 5 million Dollar Prize: "My next dream is to make this album and be able to tour and live that life — do what I love doing," Stevens says. "I love entertaining people, I love performing for people and I'm finally getting the chance." He already has some ideas in mind for exactly what kind of album he wants to release. "I know what we're doing. I know the direction we wanna go," Stevens reveals. "It's gonna be fun. I'm gonna have some stuff that tug at your heart, country ballads, but I wanna have fun. I'm a fun guy, I love having fun, and I want that to come through on my record." – Read more at Zap2it.
Simon Cowell on Tate triumphing over Carly Rose – "As much as I like Carly, I'm looking at them both: one is 13-years-old, one is 37 married with kids, and you're gonna give one of them a check for $5 million. My heart said, 'It has to go to him because he needs it more than she does.' So I was just happy because of that." – Read more at Zap2it
Interview with Tate from LA Times – Often music competitions are skewed toward a younger demographic. What has your success on "X Factor" proved about our support of older contestants launching careers on these shows? I've never thought of it that way, but really I think it speaks of country music fans and lovers. I'm telling you they are the most loyal people and the most loyal music fans that you're going to find. If they like you, they like you till the end. And that's awesome for me. Being the adult in the competition, it's hard to wrap my head around how many people watch the show. They are coming from everywhere. The love is amazing. – Read more at the LA Times
PLUS: Check out Photos from the X Factor Finale