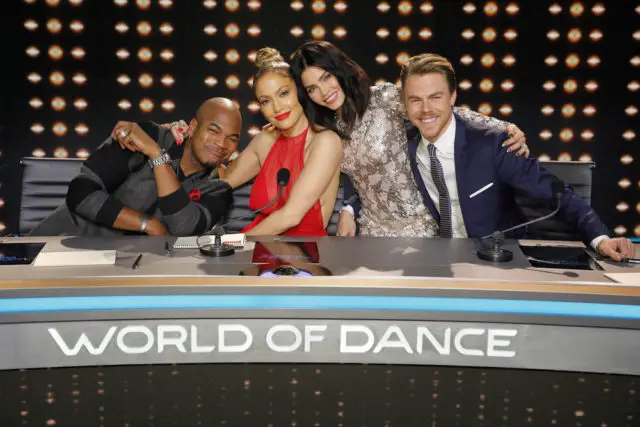 NBC's new dance competition, World of Dance premieres tonight at 10 pm on NBC, after America's Got Talent. Jennifer Lopez produces and judges alongside Dancing with the Stars' Derek Hough and producer/songwriter/pop star NE-YO. Dancer Jenna Dewan Tatum will serve as host.
The big deal about this competition is the prize. The last act standing wins $1 million dollars!
In partnership with preeminent global dance brand World of Dance, the series brings the world's elite dancers together to compete in epic battles of artistry, precision and athleticism. Solo dancers will compete against duos and crews in an unlimited range of dance, including hip-hop, krumping, popping, locking, tap, ballet, break dancing, ballroom, stomping and more.
Handpicked from qualifying events around the nation and thousands of online submissions, competitors are divided into three divisions: Junior (any size act under 16 years old), Upper (groups of 1- 4, over 16 years) and Team (groups of 5+, over 16 years). After an initial audition round, divisions face off in duels, until only one of each is left standing. A panel of experts score the acts using a precise point system developed by World of Dance, using the following criteria: Routine, Execution, Presentation, and Crowd Appeal. The epic finale sees the winners from each division duke it out for $1 million and the title "Best in the World."
Jennifer and her team call it the "Olympics of Dance." Check out a few previews below. We'll be live blogging beginning at 10 pm ET.
World of Dance – Kinjaz
https://youtu.be/UDdCfkOqORY
World of Dance – Meet the World of Dance Team!
https://youtu.be/_v0ecnIgAkA
World of Dance – Official Trailer
https://youtu.be/4JQ4eypngD4