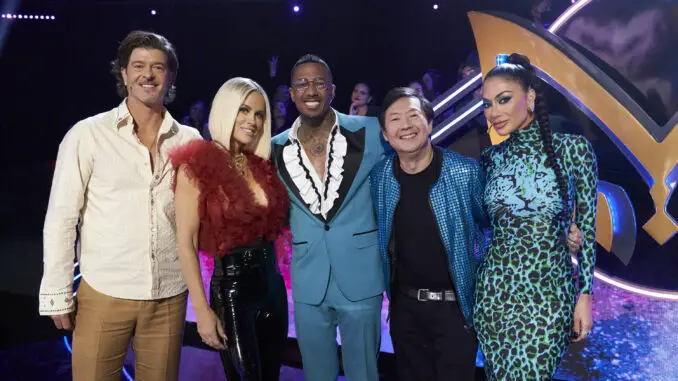 Fans of The Masked Singer may have been looking for our weekly recap last night (Oct 12). But alas, a four hour rain delay shifted the MLB playoff game between the Atlanta Braves and the Philadelphia Phillies into prime time.
The unpredictable MLB playoff schedule is a thing all FOX regular programing has to contend with during October. The Masked Singer Instagram account posted a Mea Culpa of sorts for fans.
"We're sorry we missed you tonight, but we'll see you next week on @foxtv!" the caption reads. In other words, The Masked Singer episode scheduled for October 12, but bumped for baseball, will air next Wednesday, October 19. That's at 8 pm ET/PT. At some point, FOX may double up on episodes to make up for the backlog. Or maybe the World Series will be a short one, and the episode can air where an MLB game would have otherwise.
 

 

 

View this post on Instagram

 

 
Yes, indeed, that is Broadway composer, Andrew Lloyd Webber in the photo. Week 4 episode theme is "Andrew Lloyd Webber Night." He performs and joins the panelists. After Harp reigned victorious after Week 3, a new round begins introducing all new masks including Maize, Mermaid and Robo Girl. TWO celebrities will leave the competition, while only ONE will advance as the King or Queen of The Masked Singer. 
Next week's episode, will shift to Wednesday October 26. Week 5 is "Muppets Night." Kermit the Frog, Miss Piggy, Fozzie Bear, Animal and more Muppet favorites will make a special appearance. The guest panelist will be the always spicy Miss Piggy. OK then!
At the end of Week 6, another semi-finalist will emerge to join Harp. Three rounds will produce three winners. The trio will compete on The Masked Singer semi-final.
Nick Cannon hosts The Masked Singer. Ken Jeong, Jenny McCarthy, Nicole Scherzinger and Robin Thicke sit on the judges panel.