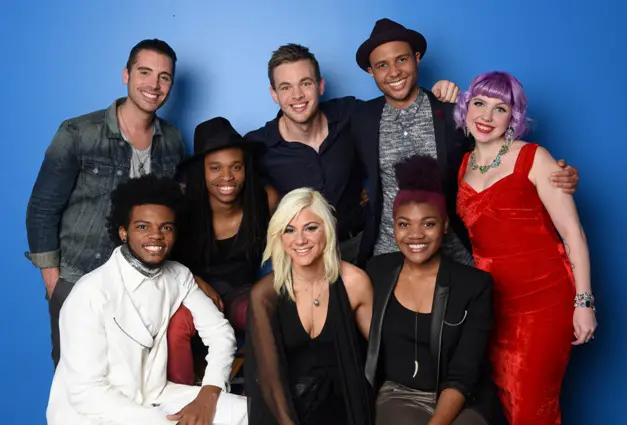 As much as I hate the twitter save, I'm really glad we had it tonight, in order to make sure Daniel Seavey–a sweet kid who was in over his head–left the competition. Isn't that awful? I want my cake and eat it too! I'm sure I'll really really hate it again, when America sends home a contestant I love. In any case, there is a poll question about the new Save. Yay, Nay or Eh. By the way: #SaveRayvon kept trending, even after the broadcast.
Read More: American Idol 14 Top 9 Recap and Results – VIDEOS
Vote for your favorite performance! Mine were from Clark, Joey, Jax, Quentin and Rayvon. Tyanna and Nick were both solid, but not spectacular, compared to the former group of singers who showed up to PLAY. Qaasim stripped it back, only to prove that the emperor really wears no clothes. If he had spiced it up–threw in a couple of MJ moves–he might have been solid. But now, I can't help but think he'll land in the bottom next week.
What do YOU think? Vote for all your favs and tell us who you think WILL or SHOULD go home.
Vote in The American Idol 14 Top 9 Polls
American Idol 14 – Top 9 Favorite Performance
American Idol 14 – Who SHOULD go Home next week?
American Idol 14 – Who WILL go Home next week?
American Idol 14 – Grade the Episode
Should the Twitter Save Stay Or Go?
Photo Gallery