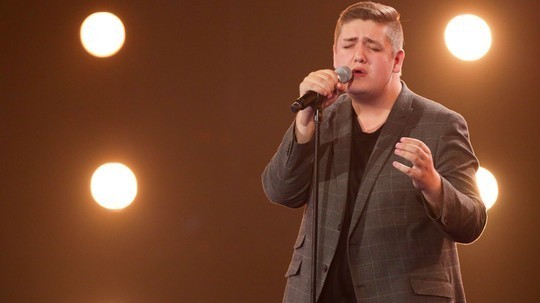 After making it through the 6 Chair Challenge, Tom Bleasby has decided to withdraw from The X Factor UK boys category.
The singer was almost eliminated by judge Nick Grimshaw during the challenge, but a loud and insistent crowd chanting for Tom's return had Nick bringing him back and eliminating  Nathanael Landskroner instead.
No word on what will happen now that Tom is gone. Details on what will now happen with Nick's category and his Judges' Houses will be confirmed in the coming days, reports ITV.
In a statement, The X Factor representatives said: "We can confirm that Tom Bleasby has chosen to withdraw from the competition due to personal reasons."
Tom Bleasby added: "Due to personal reasons I have decided to withdraw from The X Factor. Thank you to all the Judges, especially Nick for his belief in me.
"I want to wish all the contestants the best of luck and thank you to the public for supporting me and my dream."
Via ITV.com