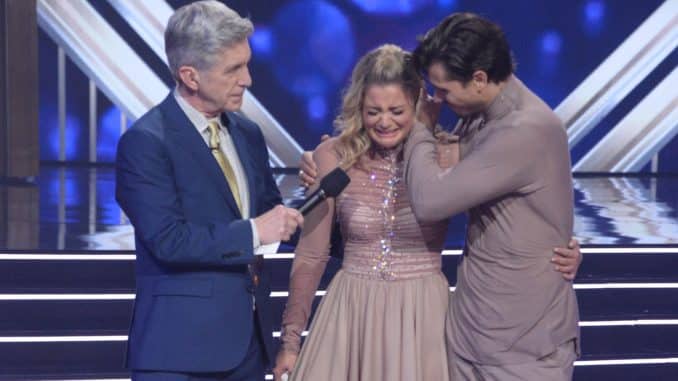 When Tom Bergeron and Erin Andrews were unceremoniously fired from Dancing with the Stars earlier this year, fans were outraged. Tom, in particular, had hosted the show since season one. Fans considered him to be the face of the franchise.
But DWTS producers felt the show needed an injection of new blood. So they replaced the duo with former model, reality star and talk show host, Tyra Banks. It's been a tough sell for those who love the show. Tyra isn't a broadcaster and often seems awkward or uncomfortable when things go sideways on air, as they often do on live television. There was that time she botched an elimination, and then blamed it on the control room. Also, when a Housewife accused her of banning franchise members from DWTS, Tyra insisted she didn't have that kind of clout. But then she insisted she had a ton of great ideas for next season (the show hasn't been renewed yet).
But while online fans don't seem that into her, Dancing with the Stars ratings have held steady. And executive producer, Andrew Llinares has stood steadfastly behind his hire. In other words, no manner of Change.org petitions, or fans protesting loudly on social media is going to make a difference. Tyra is here to stay.
Tom Bergeron on returning to DWTS: That train has left the station
And in a recent interview with TV Guide, Tom Bergeron wants fans to know that it's cool if they keep watching the show. "I always thought Dancing would be where I end my hosting tenure," he said, although he thought it would be on his terms. However, he added, "When people say, "I'm not gonna watch until you're back," I say, "Well, there's really no 'until' here. This train has left the station. I appreciate the sentiment, and I don't hold it against anybody if they [watch]."
Regardless, Tom has found memories of his time hosting Dancing with the Stars. Standout moments include "the friendships I have with people who were on camera and behind the camera." He added, "I used to throw midseason parties for cast and staff. It helped create a sense of solidarity…and then we'd try to sober up the next day. "
What's next for Tom? "I've hosted every format imaginable," he told TV Guide. "There's no real fire in my gut to do it again. Having said that, I'm always open to surprises."