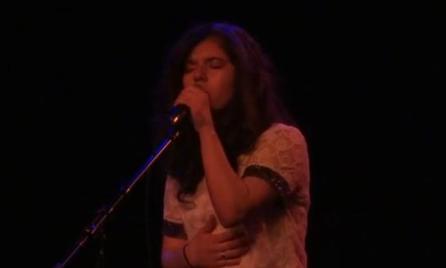 Here's a cool crossing of singing shows! The Voice alum, Xenia, covered American Idol winner, Phillip Phillips' hit single"Home" in Omaha, NE earlier this week!
She mashed it up with her own song "Snapshot" from her 2011 EP, Sing You Home.
The singer was a semi-finalist and member of Team Blake Shelton in Season 1 of The Voice.  She's got a duet, "Silver Bells"  with her coach on his new holiday album Cheers It's Christmas.  Xenia's latest single, "Hiding Places" can can be downloaded from iTunes
What do you think of Xenia's cover of "Home"? Skip to 2:45 if you only want to hear the cover. But I suggest listening to the entire mashup. The transition is really sweet.