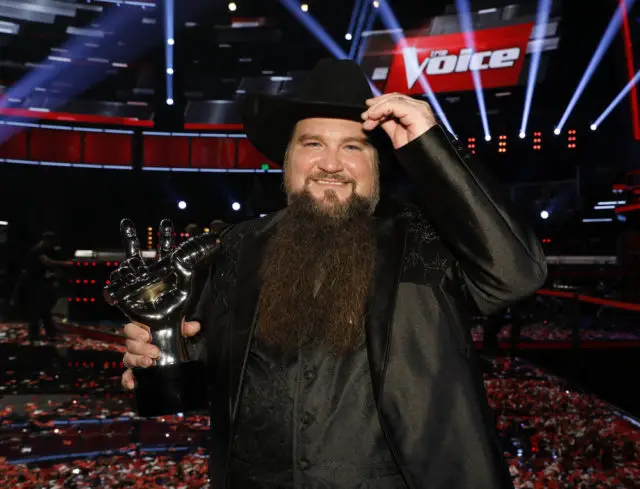 Fresh off of a tour with his The Voice coach, Blake Shelton, winner Sundance Head spills a few details to Nash Country Daily about his upcoming record:
"We just recorded the new single with Buddy Cannon, and it's a wonderful song," says Sundance to NCD. "The reason it's taking so long to get this single out is because I wanted to make sure the song had integrity and wasn't just a thrown-together piece of music to stay relevant. I wanted to make a record we're all proud of and could listen to and I think we're headed in that direction.

"I can't tell you everything about the new single just yet, but I will tell you there will be a special guest on the single. She's in the Country Music Hall of Fame and she sings like and angel. I'm really excited for it."
NCD notes that the singer could be Dolly Parton, Reba McEntire, Connie Smith, Emmylou Harris, Barbara Mandrell and Brenda Lee. They note that Mandrell is also a native Texan. She recorded "Treat Him Right," a song co-written by Sundance's father, Roy Head.
Still, my money is on Reba, who has appeared on The Voice as a mentor and has known Blake for years. She was married to Narvel Blackstock, father of Brandon Blackstock who is Blake's manager. Oh yeah…and Kelly Clarkson's husband too.