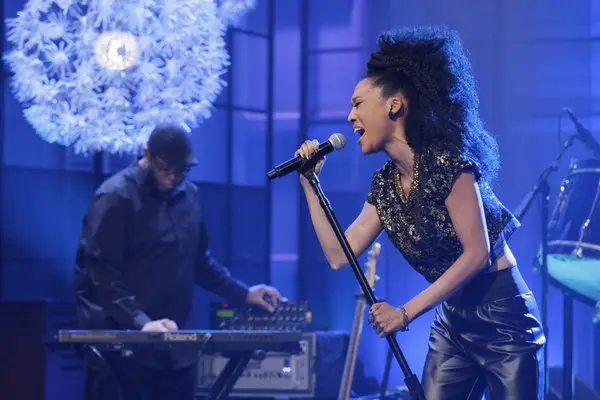 Judith Hill was on the flight with Prince that had to make an emergency landing a week before his death. The Voice alum was one of two other passengers on the flight between Atlanta and Minneapolis. The singer tells her harrowing story to the New York Times.
Judith was chatting with Prince over an in-flight dinner when "his eyes fixed and he suddenly lost consciousness. If she hadn't been looking at him, she might have thought he merely nodded off. "Thankfully, I happened to be looking into his face," she said.
Realizing something was terribly wrong, Judith summoned fellow passenger Kirk Johnson, Prince's longtime friend and assistant. The two tried unsuccessfully to wake him up. When they could not, they notified the pilot who called air traffic controllers in nearby Chicago. "We knew it was only a matter of time; we had to get down," Judith told the Times. "We didn't have anything on the plane to help him."
Judith said she was "very freaked out" as they kept trying to wake him, shaking him and calling his name, while the plane descended.
When the plane made an emergency landing in Moline, Illinois at 1:17 am, Prince was revived on the tarmac with a shot of narcan, a medication used to treat opioid overdoses. By the time Judith and Prince's assistant arrived at the hospital, Prince was awake and talking. Judith said, "which was such a relief to me, because I thought he was gone."
She had never seen anything like that happen to him, the singer stresses, and at the time had no idea what caused his condition. After a brief stay at a hospital, Prince was on his way back home to Minneapolis the next morning.
Reports at the time attributed Prince's emergency landing to the flu. But after his death 6 days later, it was revealed that the incident was just a prelude to his death of an accidental fentanyl overdose six days later, on April 21.
Hill, a Grammy-winning artist who worked closely with Prince over the past two years, told the Times, "Now he's gone, and I realize I was leaning on him a lot. And that's what's scary. I'm on my own."