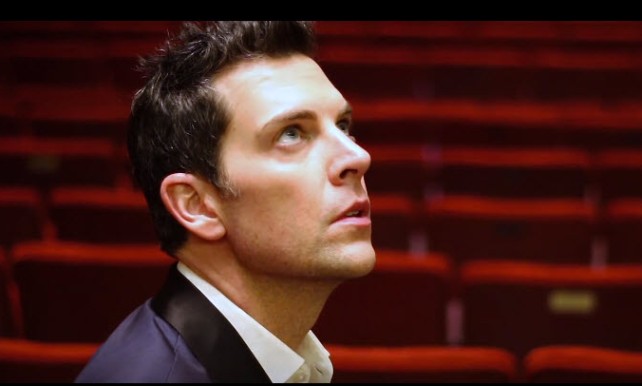 The Voice season 2 singer, Chris Mann, currently touring as the lead in the Broadway musical, Phantom of the Opera, just dropped a music video of the show-stopper, "Phantom of the Opera."
"I grew up listening to the double-disc CD set of the original Phantom cast," Chris told Yahoo Music in a recent interview, "so to be playing the role for almost two years now is a dream come true."
In May, the singer released his latest album, Constellation, and he felt it was important to include the Phantom favorite.
"I wanted my new album to represent all parts of who I am – my constellation. I co-wrote the album over the past 10 years, but it didn't feel right not to include 'The Music of the Night,' the Phantom's big aria from Act 1, on the album," Chris told Yahoo.
Mann describes the video, which he filmed while on the road with Phantom, as "the story is a man wandering through the ornate Paris Opera House following the ghost of a lost love."
Chris just kicked off a six week run of Phantom at the John F. Kennedy Center for the Performing Arts in Washington, D.C., but experienced a tiny setback when forced to take time off for an emergency appendectomy! He's fine! And when meeting Phantom creator, Sir Lloyd Andrew Webber a few days later, the two traded appendectomy stories…
.Click to download Constellation from iTunes – Click to download Constellation from Amazon.
Watch the romantic "Music of the Night" Video from Chris Mann right here.