One of the drawbacks of finding fame on a competitive reality show is entitlement. That is, there are some fans who believe voting for a contestant gives them the right to offer unsolicited career advice.
Sadly, that's actually a mild description of how entitled fans behave on social media. They criticize their so-called favorites–from how they dress, act, behave, to the music they ultimately release. Fans, likely sitting in an armchair somewhere, take to social media to offer "advice" they are sure their fav wants or needs.  FYI: The artist neither wants or needs your advice, Mkay?
Case in point: The Voice season 13 winner Chloe Kohanski aka chloe mk has struggled to deal with problematic fans on social media ever since she won the title in 2017.  But when a so called fan criticized her post-Voice musical choices (She recently dropped an EP, Fantasy), She let him have it, calling out the fan's "toxic" entitlement. 
I mean, this person tags Choe to say that they hate her eyebrows. What? They also declare "the right" to criticize because "I have been following you since day one." Oy. They also accuse Chloe of being "high" because of her…tattoos? I know! This is nothing new, as those of us who have been watching the terrible and invasive behavior of over-invested singing show fans over the years are aware. It's still worth pointing out and calling out when it happens, however.
Via Twitter
The first day I sang was 4 years old in my mom's room.. You literally have NO right to say these things to me. THIS is the TOXIC "fan entitlement" that comes from The Voice. I am DONE feeling like nothing I do is good enough bc of ppl like you! I'm sober and you're an a******.
But, Chloe does not have to go it alone. American Idol season 15 alum, Avalon Young responded to commiserate.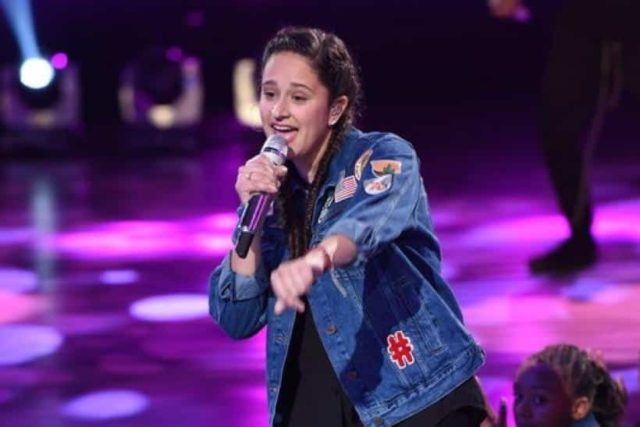 When she competed on Idol in 2016, a fan criticized her tom boy look, as if he knew better.  This fan didn't like Avalon's style, so of course SHE MUST CHANGE IT IMMEDIATELY. What's killer is how this bozo believes they're an expert on the music business. But in reality, the fan isn't so concerned about their favs career as they are preserving some weird, soothing  fantasy that has NOTHING to do with the singer. Ditto with the person who criticized Chloe. 
Via Twitter
honestly, i wanna respond to this with someone who did the exact same thing to me after i came off american idol. people will claim to be a 'fan' just to have a reason to bash you. hang in there
Chloe appreciates Avalon's support, and gives props right back to her.
Via Twitter
Avalon……. I am so so so so sorry that someone wrote that to you. It's so insulting to your real artistry and to your character. You are bigger and brighter then those words. But we are human, so of course we are going to be affected by what people say… Stay strong
Ditto from Avalon, who offers a few wise words. Heh.  Keep rockin' on gals!
Via Twitter
same to you!!! keep killing s*** no matter what anyone says, you're still out here doing your thing with fans that love you! f*** everyone else hahah