Former The Voice winners are speaking OUT on the lack of support from the show once the season is over. Alisan Porter (season 10), Sawyer Fredericks (season 8) and Javier Colon (season 1) all express frustration with the post show experience–most notably with the Republic Records dea l that comes as part of the prize package.
"It was sort of like, 'I got this record deal, but what do I do now?' " Alisan told the New York Post. She was the first and only winner from Voice coach Christina Aguilera. (Christina has had her own issues with the show, calling it a "churning hamster wheel.") "Once you win, they're on to the next season within two months and you're a has-been. And I was, like, terrified that I wasn't gonna use this momentum to make it in the music business. It was definitely not what I had expected."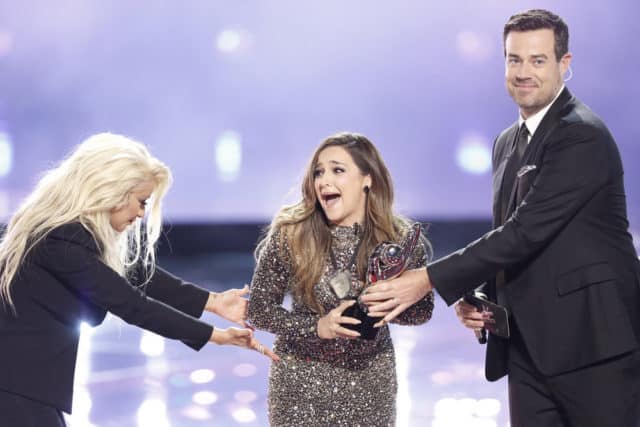 "Everybody thinks that the person should be set," added Sawyer Fredericks, who won in 2015 when he was just 16. "That's not the case."
"You still have to prove yourself as an artist, because the whole time that you're on the show, you're not singing your own songs," said the first Voice winner, Javier Colon. "But after being on television and having so many millions of people watching, you would hope that you'd at least have a fighting chance."
Describing the label deal as an "arranged marriage," Javier feels it immediately stifles the careers of some Voice winners before they have a chance to get started. 
"I feel like they're trying to cookie-cutter every person that comes out of The Voice cause they think they're all the same," said Sawyer. "I don't think they put the time into figuring out what kind of artist I was."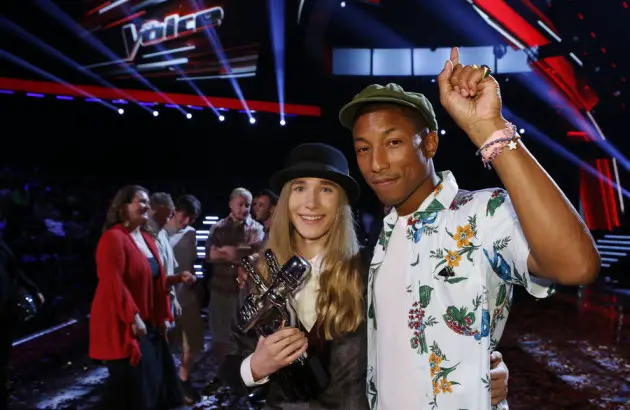 Alisan had creative differences at Republic. "I knew I wasn't gonna be the next Ariana Grande, but when you're with a label who has Ariana Grande or people like that, that's sort of their motivation," she said.
The Voice winners ditch Republic Records before releasing any music
The contract is so ineffective, that most winners now end the contract before they release any music. That was certainly the case with Alisan. Sawyer released one album, 2016's A Good Storm. He's been releasing a steady stream of albums and EPs as an independent artist in the years since. Javier also released one album after his win, 2012's "Come Through For You."
Other winners who didn't release music via their Republic Records contract include: Jermaine Paul (S2), Josh Kaufman (S6), Craig Wayne Boyd (S7), Sundance Head (S11), Chris Blue (S12), Brynn Cartelli (S14), Chevel Shepherd (S15), Maelyn Jarmin (S16), Jake Hoot (S17), Todd Tilghman (S18).
The current winner, Carter Rubin, hasn't released any music yet. Some winners like Craig Wayne Boyd, Sundance Head, Brynn Cartelli and Chevel Shepherd negotiate out of their contracts immediately. Others like Chris Blue and Maelyn Jarmin begin the process of recording with the label, but eventually move on. 
Brynn, for instance, has a major label deal with Elektra. She has released a few singles since winning in 2018. Danielle Bradbery, a rare bird, is still signed to Universal subsidiary, Big Machine Records, a deal she signed subsequent to winning in 2013. 
There are also non-winners who have carved out label success. Season 2 alum Melanie Martinez records for Atlantic Records and has acquired a huge cult following. But the biggest success (or crash and burn?) is No 1 country artist Morgan Wallen. He made it to the playoffs on Season 6 back in 2014.
American Idol doesn't produce stars anymore
The thing about The Voice, however, is that unlike American Idol, it's really not about signing winners and turning them into stars. American Idol has a 28 year age cap.  "I think with The Voice not having [any] age restriction — you know, pop is a young person's game," Melinda Newman, an executive editor of Billboard told the New York Post. "But The Voice seemed to never be so much about trying to find America's next pop star. It was more about the coaches and the camaraderie between them. It was as much about that and the inherent drama of the contestants' journeys as it was about necessarily finding someone who is going to have a No. 1 hit a year after."
To be fair, American Idol has discovered huge stars like Kelly Clarkson, Carrie Underwood and Jennifer Hudson. But while the show makes more of a good faith effort to work with their alumni after the win than The Voice does, it hasn't produced a bonafide star in years. The closest to come in the the ABC era, which started in 2018, is No 1 country artist Gabby Barrett. But finishing in third place in 2018, she did not sign a contract with Hollywood Records, Idol's official record label. She shopped her music around until finally signing with Warner Music Nashville. 
No Regrets
In the end, Alisan has no regrets about doing The Voice. "I had an amazing experience. I have an amazing fan base," she said.
"And then once the pandemic happened, I started teaching voice, actually. And so I have probably 16 or 17 private [students] on Zoom a week who I'm coaching vocally. I'm really enjoying mentoring young people on their vocal journey."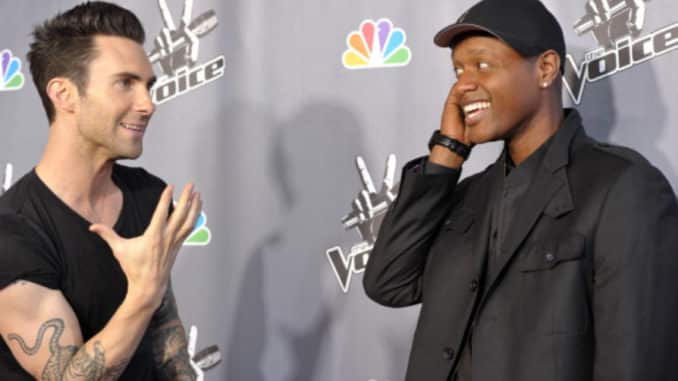 Javier is also still grateful for his stint on the series: "I've been back on the show and it's been all love. I'm just thankful that I've had my opportunity to continue doing music and to be able to support my family doing what I love to do. I've been very blessed."