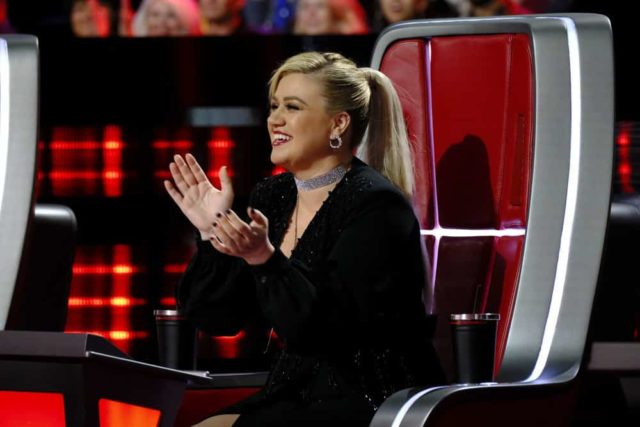 The Voice ratings ticked up 1/10th from last week's 1.1 to 1.2 in the key 18-49 key demo. It will end up tying with American Idol this week, once Sunday's final ratings are released. This week's probable tie will break a two week ratings winning streak for American Idol.
However, NBC's The Voice ratings were bested by both The Bachelorette's premiere and FOX's 9-1-1 season finale. Both shows earned a 1.3 rating, beating The Voice by 1/1oth of a point. 
The Bachelor premiere slipped 1/10th from last year's 1.4 rating.
UPDATE: …..or not! The Voice adjusted DOWN 1/10th in the final Nielsen update. American Idol rose to a 1.2 in Sunday's final update as expected. So, for the third week, American Idol ratings beat The Voice.
The Voice (NBC) (8-10 p.m.) 1.1/5 7.69
Via TVByTheNumbers
8 p.m.
9-1-1 (FOX) – F 1.3/6 6.35
The Bachelorette (ABC) (8-10 p.m.) – P 1.3/6 4.67
The Voice (NBC) (8-10 p.m.) 1.2/5 7.60
The Big Bang Theory (CBS) – R 0.8/4 5.42
DC's Legends of Tomorrow (The CW) 0.3/1 1.04
8:30 p.m.
The Big Bang Theory (CBS) – R 0.9/4 5.59
9 p.m.
The Code (CBS) 0.6/3 5.56
Paradise Hotel (FOX) 0.4/2 1.41
Arrow (The CW) – F 0.2/1 0.93
10 p.m.
Bull (CBS) – F 0.7/4 7.10
The Enemy Within (NBC) 0.6/3 3.75
The Fix (ABC) 0.4/3 2.52