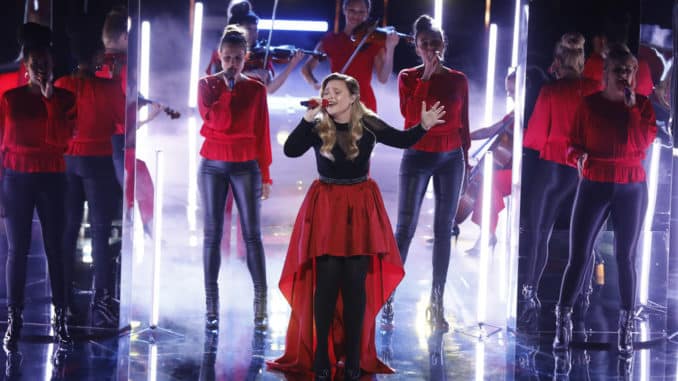 The Voice Top 10 Polls – Vote for Your Favorites!
The Voice Top 10 performed LIVE for YOUR votes last night (Dec 2). Now it's time to vote in the polls. Vote for your favorite performance and choose the TWO artists you believe WILL be eliminated tonight, in addition to the TWO singers you believe SHOULD leave the competition.
After tonight's (Dec 2) results show, the Top 11 will become the Top 8. Next week: It's the semifinal blood bath when 8 will become four!
REMEMBER: The Voice results begin at 9 pm ET/PT this week and next! Interesting that Carson didn't announce that. NBC is probably hoping people tune in at 8 and don't change the channel. The networks have schedule Christmas specials at 8 on the next two Tuesdays. It makes sense to swap the time slots. Most young kiddos are in bed by 9 or 9:30.