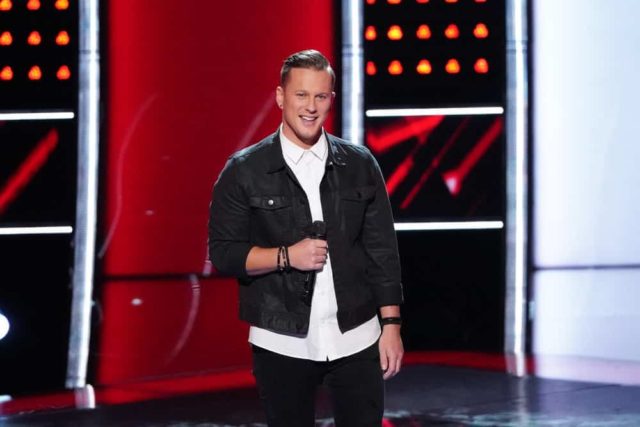 The Voice season 16 premiered on Monday (Feb 25). What did you think of the first episode? Sound off in our polls.
To be honest, I wasn't blown away by anyone. The four chair turns were talented. But gospel singer Matthew Johnson is like a Ruben Studdard knockoff. We've seen it before. Stage actress Maelyn Johnson is impressive, but maybe a little too adult contemporary to go far in the competition? Hopefully newbie coach John Legend–who nabbed them both–helps them  mix it up a bit. Another standout, Nashville songwriter Rizzi Myers, appears to be an accomplished musician. She and her coach Kelly Clarkson seem like a well matched pair–a collaboration that could produce something special.
The Voice Season 16 Recap: Blind Auditions Premiere
John Legend is off to a good start. His reputation precedes him as an artist who has literally won ALL the awards. He doesn't even have to try to lure contestants on to his team. Indeed, so far, his style is pretty low key.
Adam Levine is his typical try hard self. He'll likely struggle again this season to woo team members. And that's even with the Blinds being taped in October before he threw his team member under the bus. 
But I wouldn't count out Blake Shelton. He's a good coach. With the right contestant he could nab his 7th The Voice win. 
By the way, I'll be live blogging this week's shows ONLY. Because a conflict with American Idol, Dana, who live blogged last year's spring cycle, will be covering the rest of the season. I'll still be throwing in my two cents via poll and spoiler posts, however.
Vote in the Polls
Favorite Performance
Favorite Coach
John Legend Yay or Nay
Grade the Episode