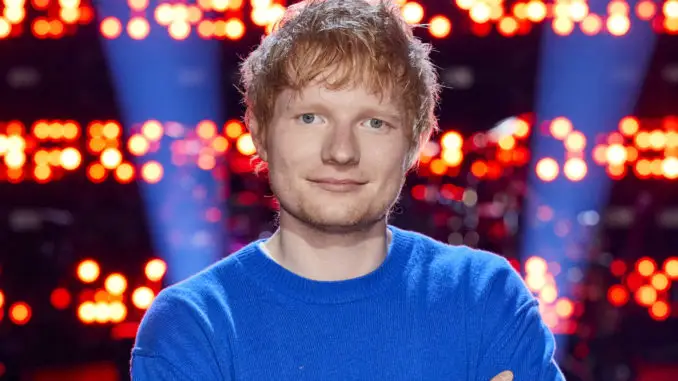 Poor Ed Sheeran has tested positive for COVID-19. And it's poor Ed Sheeran because the British pop star's  new album =, is out next Friday (Oct 29). The singer had a full week of promotions set up. But now, he vows to conduct them from isolation. Ed is also scheduled for Saturday Night Live on October 30. Will he perform remotely? Or will NBC schedule an artist who can perform in person? 
Lucky for Ed that he filmed The Voice Knockout Rounds, where he served as Mega Mengtor for the coaches Blake Shelton, Kelly Clarkson, John Legend and Ariana Grande, back in August. At that time, the singer was quite healthy, indeed.
But although Voice fans know the episodes have been in the can for months, the average TV viewer may NOT. Looking forward to the BIG OLE DISCLAIMER NBC will be forced to plop on the Knockout episodes, which begin Monday Oct. 25. THIS EPISODE WAS PREVIOUSLY TAPED! THIS EPISODE IS NOT LIVE. Not said: NO WE DO NOT ALLOW COVID POSITIVE GUESTS ON SET CALM DOWN!
The Voice 21 Spoilers: Week 1 Knockout Pairings and Song Choices
The Voice 21 Spoilers: Top 20 Contestant List – Knockout Pairings & Songs
"Hey guys. Quick note to tell you that I've sadly tested positive for Covid, so I'm now self-isolating and following government guidelines." Ed wrote on social media. "It means that I'm now unable to plough ahead with any in person commitments for now, so I'll be doing as many of my planned interviews/performances I can from my house." He ends saying sorry, "Apologies to anyone I've let down. Be safe everyone x"
Here's hoping Ed gets well very soon…
*
 

 

 

View this post on Instagram

 

 

*