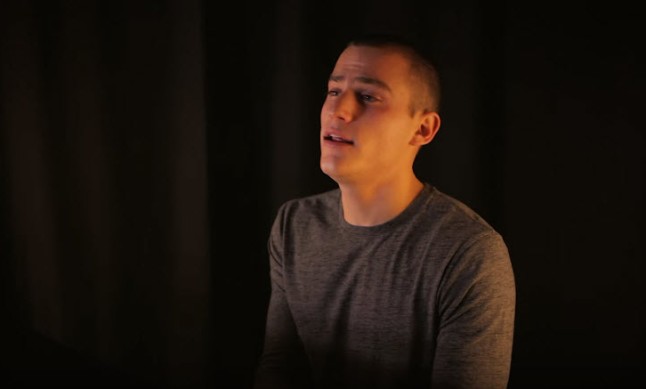 Another The Voice contestant has parted ways with Republic Records. Season 7 2nd runner up, Chris Jamison, announced on Facebook, that he had received "control back" over his music, posting a new song, titled "The New Me," he wrote about his experiences:
As the new year begins, I've been fortunate to receive control back over my music. I wrote this song about my experiences through the past year and wanted to share it with you. I hope this song means as much to you as it means to me. I am so grateful for your continued support!!!
"Plans change with the season/Things happen for a reason" the lyrics go. "I tell myself that everyday/but the feeling of frustration doesn't go away."
"I thought I had it all worked out/I was lost, but now I found a life that is mine and not borrowed," the lyrics continue, ""Now it's time to open the door and say hello to the new me/I may be on my own, but at least I'm free."
Chris never released a single under Republic, but under the contract, he did release a few very well produced cover videos.
There were more season 7 Republic casualties. Winner, Craig Wayne Boyd recently shared about extricating himself out of what he considered a bad deal, with the help of a lawyer. That season's runner-up, Matt McAndrew was SO EXCITED when he signed with Republic, that his coach, Adam Levine, helped him create a new tattoo to commemorate the moment. Within 6 months of the signing, and after only one single "Counting On Love, Matt and Republic had split, with the singer talking about plans to release new, independent music in 2016.
Coach Adam Levine's motivation to publicly put Republic on blast for failing The Voice contestants once they are signed, becomes clearer, considering Matt and Chris were both on his team.  However, it does appear the label is attempting to make up for past mistakes with Team Adam member and The Voice winner, Jordan Smith. The singer is currently working on his Republic Records debut album, with adult contemporary impresario, David Foster at the helm.