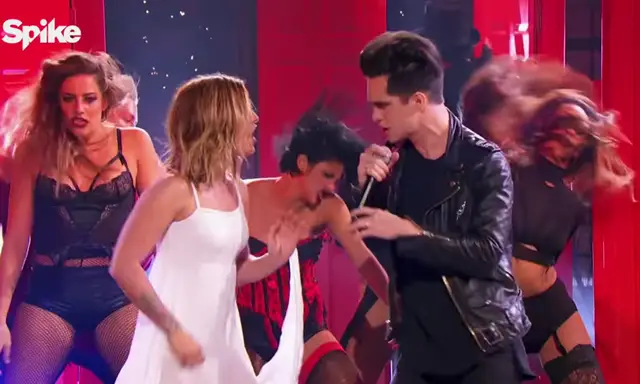 It was a country Christmas this week on the Spike Networks Lip Sync Battle as Country star Dustin Lynch and The Voice season 4 winner Cassadee Pope faced off.
Watch Dustin Lynch rock a pencil-thin moustache and some "interesting" hip action for Lou Bega's "Mambo No. 5." Meanwhile, Cassadee Pope brings out a surprise guest, Panic at the Disco's Brendon Urie for a super dramatic performance of "I Write Sins Not Tragedies."
It's as if Cassadee time traveled BACK to 2010 and he alt rock days fronting the band Hey Mondays.
Spoiler Alert: Dustin Lynch won the battle, apparently decided by audience applause. But who knows! The fix may be in. Not that anybody on stage is taking the competition seriously at all. No cash prizes are involved.
Watch Dustin Lynch and Cassadee Pope do Lip Sync Battle.