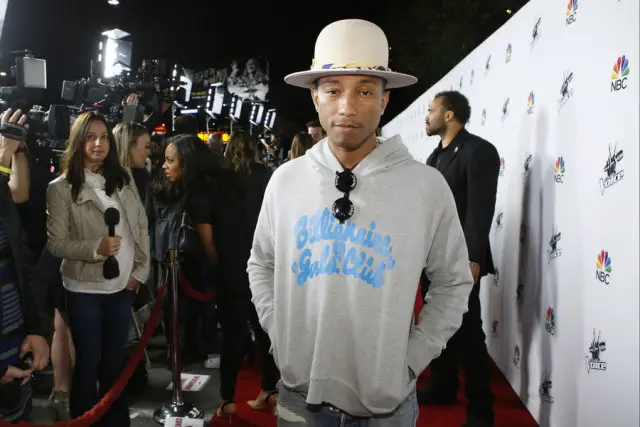 Performer-producer extraordinaire Pharrell Williams and country music superstar Brad Paisley will perform on the Monday, Nov. 23 (8-10 p.m. ET) and Tuesday, Nov. 24 (8-9 p.m.) live telecasts, respectively, of NBC's musical competition series The Voice.
Pharrell will perform the song "Freedom" while Brad, who was an adviser earlier this season on The Voice, will sing "Country Nation," the new hit from his best-selling Moonshine in the Trunk album that debuted at #2 on the Billboard 200 chart and hit #1 on Billboard's Top Country Albums chart.
Williams is, of course, a coach on The Voice and a creative force, using music, fashion and design to express his distinctive style.
On Monday, The Voice Top 11 contestants will perform for your votes. On Tuesday, the bottom two singers perform a save-me song for the twitter Insta-Save. The singer with the lowest number of twitter votes will leave the competition.
As always, we'll be live blogging the performances and eliminations! Join us.
The Voice 9 Changes: Major Tweaks to Elimination Format Results in Blood Bath
Sawyer Fredericks Working With Pharrell on Debut Album