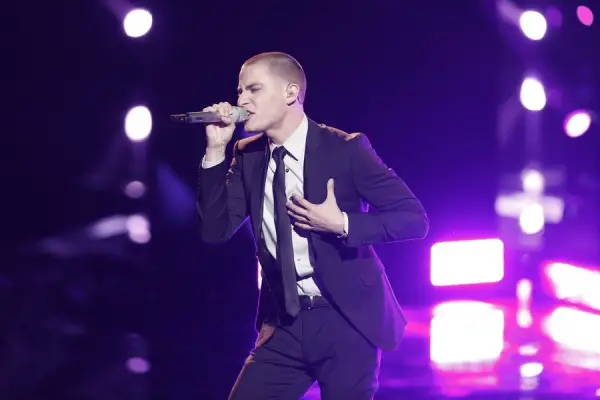 Next week, The Voice 8 semi finals begin. On Tuesday, April 7, the part 2 of the live playoff performance shows, Sia will perform her hit "Elastic Heart." On Wednesday, April 8, Season 7 alum, Chris Jamison will duet with Wiz Khalifa on his song "See You Again." It's the lead single from the new film, Furious 7. Check out the announcement from NBC below.
Khalifa to Duet with Season 7 Finalist Chris Jamison as Singer-Songwriters Take the Stage and Bring Added Star Power to Emmy-Winning Series
UNIVERSAL CITY, Calif. – April 3, 2015 – Multi-platinum recording artists Sia and Wiz Khalifa will perform on the Tuesday, April 7 and Wednesday, April 8 telecasts, respectively, on NBC's Emmy Award-winning musical competition series "The Voice."
Sia will perform "Elastic Heart" from her #1 charting album "1000 Forms of Fear." The video for the single has more than 200 million views since its release earlier this year.
An astonishingly prolific hitmaker and songwriter, Sia has penned several monster hits over the last few years, crafting songs for pop icons, including Rihanna ("Diamonds"), Katy Perry ("Double Rainbow"), Britney Spears ("Perfume"), Kelly Clarkson ("Invincible"), Beyoncé ("Pretty Hurts") and Celine Dion, as well as working with Kylie Minogue and Angel Haze. Sia is also the featured vocalist on some of the biggest hits she has written for others, including "Titanium" with David Guetta, "Beautiful Pain" with Eminem and "Wild Ones" with Flo Rida.
Wiz Khalifa will perform "See You Again" with past "Voice" artist Chris Jamison. The song is the lead single from the film "Furious 7" as well as the movie's soundtrack.
Wiz Khalifa's most recent album, "Blacc Hollywood," debuted at #1 on Billboard's Top 200 album chart. He burst on to the scene with mainstream success with the release of his first major label debut, "Rolling Papers," in 2011, and its bestselling singles "Black and Yellow," "Roll Up" and "No Sleep." He has earned a career total of five Grammy nominations, including nods for such blockbuster hits as "Black and Yellow" and 2012's RIAA platinum-certified "Remember You."