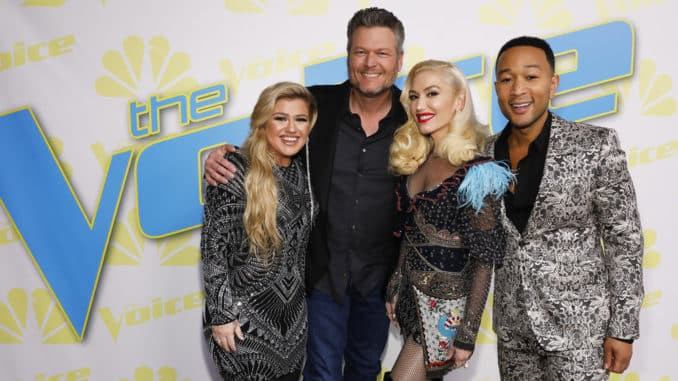 The Knockouts begin on The Voice 19 tonight (Nov 17) with Mega Mentor and former The Voice coach, Usher. He calls The Voice "My home away from home." 
In the Knockouts, the coaches–Blake Shelton, Kelly Clarkson, John Legend, and Gwen Stefani–pair up artists who each perform songs of their own choosing. After, the coach chooses one singer to advance to the Live Playoffs. The remaining contestant is either eliminated or can be stolen by another coach. Each coach gets one steal. 
The four singers saved by their respective coaches during the Battles will compete in a four way Knockout. The outcome of the matchup will be determined by America's Vote and announced at the top of the live shows. 
The preview video hints at a steal tonight. Who will it be?
The Voice Knockout pairings for tonight (Nov 17) are below
Team John Legend
Casmé – Wrecking Ball by Miley Cyrus
Tamara Jade – Higher Ground by Stevie Wonder
Team Gwen Stefani
Ryan Berg – Making Me Look Good Again by Drake White
Payge Turner – Creep by Radiohead
Team Blake Shelton
Ben Allen – She Got the Best of Me by Luke Combs
Worth the Wait – Delta Dawn by Tanya Tucker
The First Knockout pairings with Mega Mentor Usher revealed