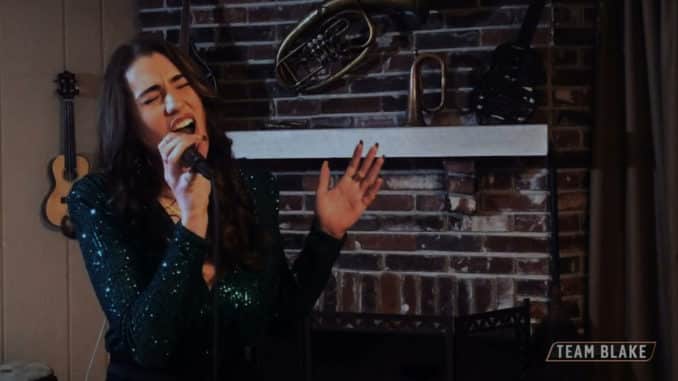 Monday night was The Voice's first at-home performance episode. The Voice is another television show in a long line of many to adapt to remote shows due to coronavirus concerns. NBC didn't break any new ground with their version. But it's probably not what networks are aiming for at this point. Just getting through an episode is tough enough.
I will say, I think the American Idol production values are a tad better than The Voice. In particular, the Idol contestant's creative stage set-ups, as well as the editing and photography. A note about both shows: The judges/coaches ensconced in separate dwellings, means fewer antics and I don't mind that at all. 
But still, kudos to The Voice for pulling off 17 performances from as many locations. Overall, the performances were stellar. My favorites included Thunderstorm Artis, Arie Moon, Mandi Castillo, CamWess, Micah Iverson, Cedrice, Toneisha Harris and Joanna Seranko. 
In Tuesday's live results show, four artists, one from each team, will be revealed as safe by America's votes. Each coach will then select an additional artist to move forward. The artist with the next highest overnight votes from each team will compete in the Wildcard Instant Save for the last spot in the Top 9.
In the poll below, pick TWO singers you think will move on to the next round in each team. Keep in mind, that one singer will be chosen by America's vote and the other by their coach.
VOTE in the Polls
Favorite Performance
Grade the Episode
Pick the TWO SAFE Team Blake Singers
Pick the TWO SAFE Team Kelly Singers
Pick the TWO SAFE Team Legend Singers
Pick the TWO SAFE Team Nick Singers