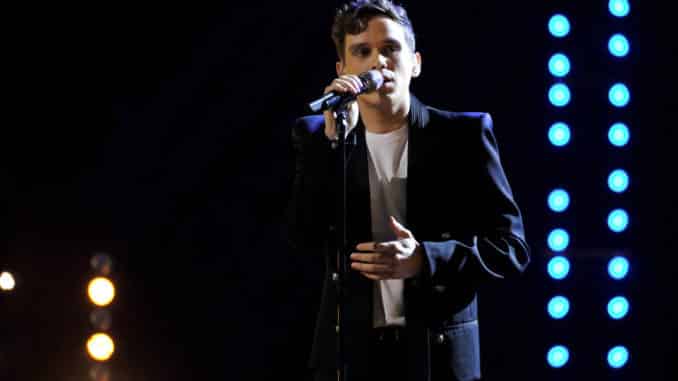 The Voice Top 20 performed LIVE for the first time for YOUR votes last night (Nov 11). Now it's time to vote in the polls. Vote for your favorite performance and choose the EIGHT singers who you believe will be eliminated tonight. ETA: I can't count. It will actually be 7 who leave the competition after the instant vote. 
Twenty performances in one night is a lot! The artists have one shot to stand out in a very crowded field. It's not easy! With eight contestants leaving the competition, a singer has to deliver a truly standout performance. Nobody blew it last night–except for maybe Team Kelly's Shane Q who made a noticeable mistake and seemed really nervous!. Also, it sounded like she twisted Jake Hoot's arm a bit to cover her mother-in-law's (Reba) song. Unfortunately, Jake should have been left to choose his own song. 
Standouts for me included, in no particular order:  Rose Short's What Have You Done For Me Lately (Team Gwen), Max Boyle's Falling Slowly (Team Kelly), Khalea Lynee's Love Like This (Team Legend), and Will Breman's Style (Team Legend). Katie Kadan (Team Legend) also made an impression. 
There were singers who previously impressed, but disappointed mostly through their song choice: Gracee Shriver (was much better in the Knockouts), Kat Hammock (She had pitch issues, plus did not enjoy her take on God Only Knows), Damali (boring song choice and arrangement), and Marybeth Byrd (wish she'd stick to Americana). 
What do you think? Share your thoughts in comments.