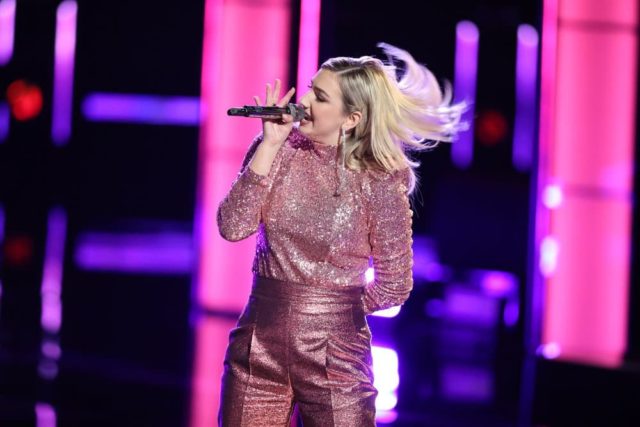 The Voice introduced a new twist this week. The Live Cross Battles share similarities to both the Battles and the Knockouts, but it's all done live. Here's my verdict. I didn't hate it!  There's more singing and less "mentoring," which I prefer. Conducting the match-ups live lend an air of "anything can happen" to the proceeding. 
Sure, the coaches–Blake Shelton, Adam Levine, Kelly Clarkson and John Legend are probably just PRETENDING all these matchups aren't determined ahead of time. But it's still kind of fun. 
There was some dang good singing on the show, too. My favorite performance of the night was Maylon Jarman's "Mad World." She's an incredible stylist. I'm baffled by the coaches gushing over Rod Stokes cornball "How Am I Supposed to Live Without You."
And what the heck happened to Selkii and Celia Babini? Selkii was off pitch throughout her performance of "Torn" while Celia's rendition of "Thousand Years" wobbled, especially at the end. 
Good on American Idol alum Dexter Roberts. He's killing it on The Voice. But battle partner Andrew Jannakos put up a heck of a fight. 
More great battle winners: Betsey Ade, Mari, Lisa Raney, Oliv Blu, Presley Tennant.
Vote in the Polls
Favorite Performance
Pick the Battle Winner
Live Cross Battles Yay or Nay?
Grade the Episode