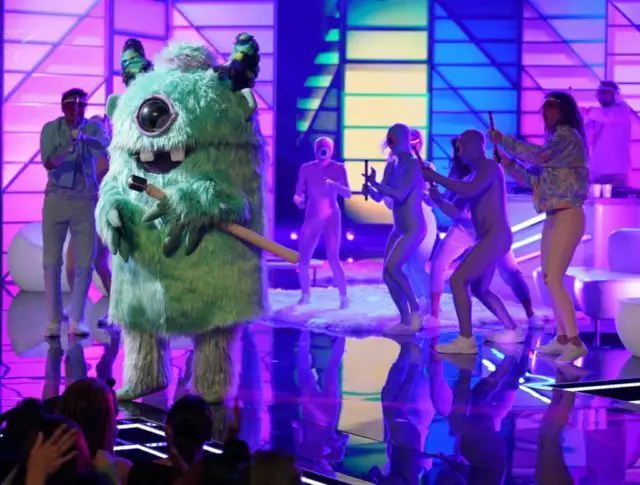 The Masked Singer ratings SMASHED it for FOX last night. It's like old times! FOX is once again sitting on top of the Broadcast ratings chart with a singing show that has captured the attention of viewers across the country. The rebooted American Idol which premieres over on ABC on Sunday will be lucky to garner half of the 3.1 in the 18-49 demo that The Masked Singer did last night. Masked Singer rose from a 2.6 last week and bested it's 3.0 premiere rating back in January.
The World's Best, the CBS shot at a competitive singing show, slides even further from a .7 last week to a paltry .5 this week. Stick a fork in it people. Producers Mark Burnett (The Voice) and Mike Darnell (Former FOX reality chief) thought they could create a winner by throwing a few gimmicks on top of an already established competitive reality show format (pretty much a rip off of AGT). Not this time boys! 
FYI: The Voice's solid 2.0 rating across the show's two night premiere this week still pales in comparison to The Masked Singer. The Jennifer Lopez produced World Of Dance earned a 1.4 (down from its summer numbers) on Tuesday.
Update: World's Best slipped a tenth in the final update. OUCH!
The World's Best (CBS) (9-11 p.m.) 0.4/2 2.64
Via TVByTheNumbers
8 p.m.
The Masked Singer (FOX) (8-10 p.m.) – F 3.1/14 10.02
Survivor (CBS) 1.5/7 7.06
Chicago Med (NBC) 1.2/6 8.45
The Goldbergs (ABC) 1.1/5 4.53
Riverdale (The CW) 0.3/2 0.88
8:30 p.m.
Schooled (ABC) 0.9/4 3.52
9 p.m.
Chicago Fire (NBC) 1.2/6 8.25
Modern Family (ABC) 1.1/5 4.34
The World's Best (CBS) (9-11 p.m.) 0.5/2 2.69
All American (The CW) 0.2/1 0.62
9:30 p.m.
Single Parents (ABC) 0.7/3 2.95
10 p.m.
Chicago P.D. (NBC) 1.1/5 7.13
Whiskey Cavalier (ABC) – P 0.7/3 4.10